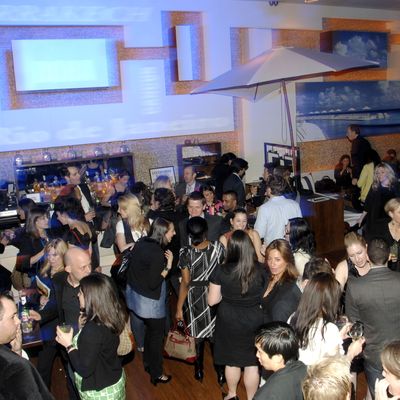 Go away.
Photo: Neil Rasmus/PatrickMcMullan.com
Just how unbearable is Pranna? So unbearable, in fact, that someone created a video to showcase the belligerent behavior that occurs in broad daylight after the restaurant's boozy brunch service. Community Board 5 has finally decided that it's had enough, and after putting Pranna on probation (and shutting down all bottomless brunches), the public-safety committee has denied the owners a liquor license for their new Flatiron project — which was set to replace Pranna.
Flat-out denials are pretty rare, and according to one board member, they're only issued four or five times a year. Pranna owners Rajiv and Payal Sharma had proposed a three-story concept, split into a basement lounge and an "upscale" restaurant, and they promised to eliminate D.J.'s and promoters, and close at 1 a.m. But all those promises can't erase the memory of drunken Pranna customers yelling, "I need to go back to Jersey!" in the middle of a Flatiron sidewalk. Still, the State Liquor Authority has the final say in the matter, so Pranna will operate at half-speed for at least a few more months.