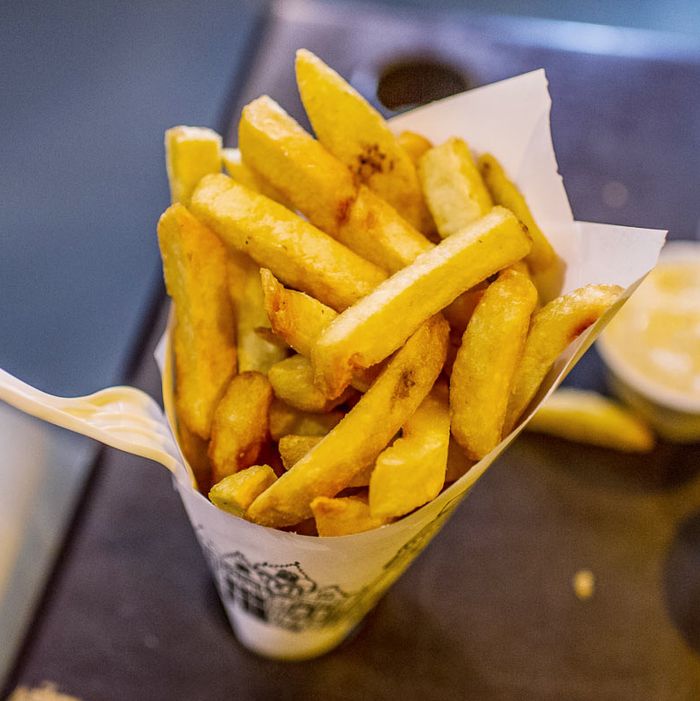 Missed you.
Photo: Jazz Guy/Flickr
When Pommes Frites got destroyed in the Second Avenue explosion, devoted fans expressed concern that this was the end of the late-night French-fry institution. Fear no longer: Co-owners Omer Shorshi and Suzanne Levinson will relocate the tiny store to 128 Macdougal Street in Greenwich Village later this year.
The location is a bit unfamiliar to customers accustomed to getting their fix in the East Village — and the move is because of an all-too-familiar reason. Shorshi cited rent as the driving factor for his departure from his longtime neighborhood, saying each equivalent space they looked at in the East Village cost at least twice as much as the $5,000 he paid at his former location.
But it sounds like Pommes Frites 2.0 will be a bit roomier, with 25 seats in the new space and a larger, 800-square-foot storefront. Even better: Shorshi says he's applying for a beer-and-wine license, so you'll be able to kick back a few Saisons with that curry-ketchup sauce.
[DNA Info]