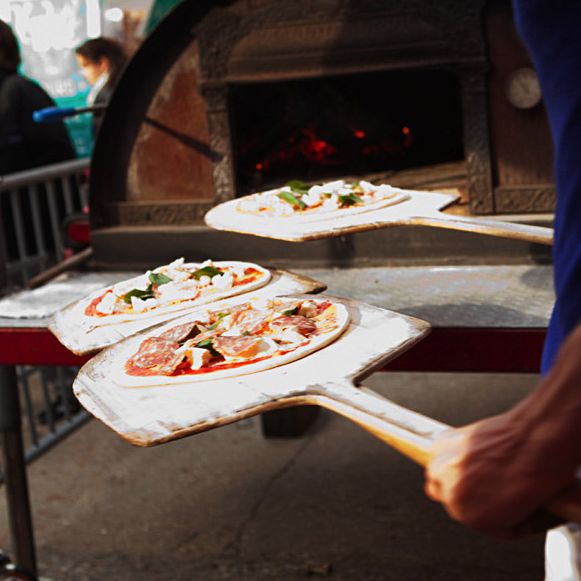 Pizza time!
Photo: Courtesy of Pizza Moto
Smorgasburg and Berg'n's beloved Pizza Moto is finally putting down roots in Red Hook, two years after Anna Viertel and Dave Sclarow discovered the secret pizza oven that ignited this entire project. Hidden behind a rear wall, the wood-fired, brick behemoth had fallen out of use and needed to be restored to working condition.* Come this fall, that same oven will fire up the team's Neapolitan-style pies.
The space, located at 338 Hamilton Avenue under the Gowanus Expressway, is Pizza Moto's first brick-and-mortar location, joining a growing legion of Smorgasburg vendors that have gone stand-to-table (like Mighty Quinn's, Lumpia Shack, and Ramen Lab). The new restaurant will seat 45 and will have a bar, a chef's table (a pizza tasting menu, perhaps), and a full liquor license. Viertel says that she plans to serve seasonal and experimental pies along with old favorites from the Williamsburg waterfront.
[DNAinfo]
*This post has been edited to reflect the current members of the team behind the restaurant.