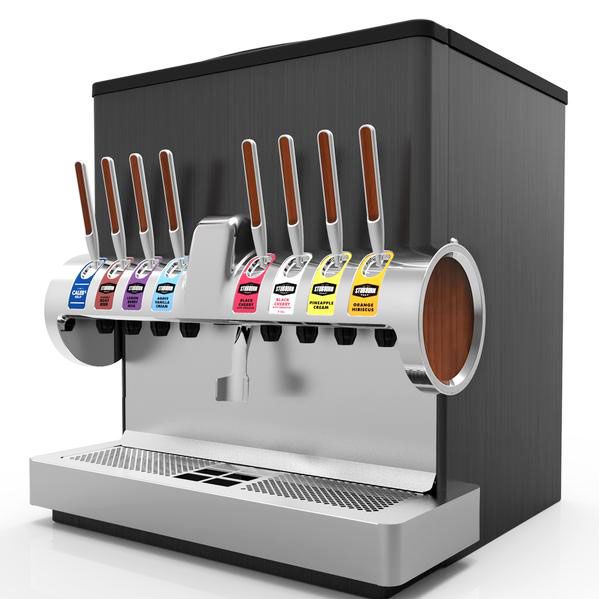 That much closer to rolling out nonalcoholic beer.
Photo: BeverageDigest/Twitter
Pepsi is developing yet another craft soda, coming on the heels of DEWShine and its "real sugar" fountain drinks at Umami Burger. "Stubborn Soda" is a whole band of all-natural, cane-sugar-sweetened drinks, in an assortment of ridiculous flavors: black cherry with tarragon, lemon berry açaí, agave vanilla cream, and orange hibiscus are among the options, along with Caleb's Kola, a stab at craft cola that's gone largely unnoticed since rolling out last year.
As further proof Pepsi is trying to tap into the microbrewing and craft-distilling craze — if DEWShine's wink weren't obvious enough — the wood-accented, steampunk-y machine pictured above dispenses the full Stubborn line using a "tap-like pouring ritual." Pepsi hasn't said yet whether it's made any agreements to put the machines in restaurants, but it seems like an obvious next step.