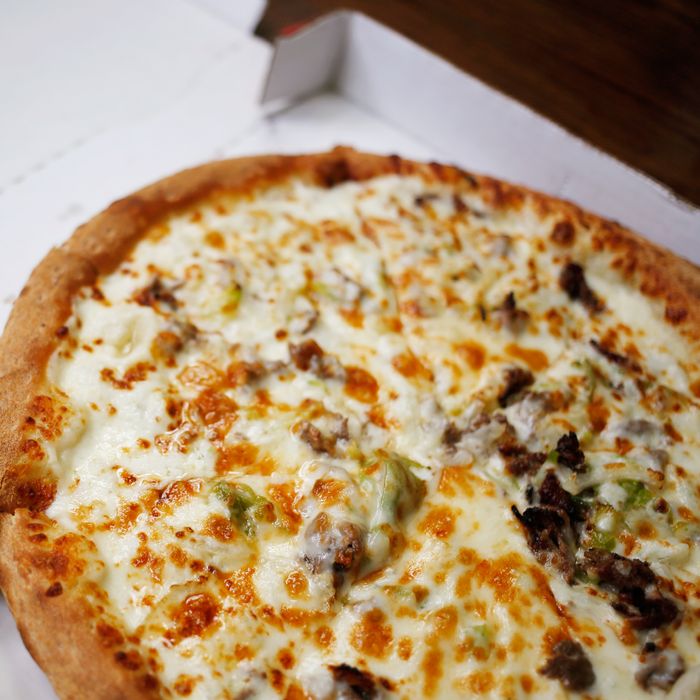 Artisanal pepperoni?
Photo: Luke Sharrett/Bloomberg Finance/Getty Images
Like just about every other big-food company, Papa John's (a cookie-pizza pioneer, no less) is going au natural. The company is going to be spending an astounding $100 million a year to rid its food of artificial ingredients, preservatives, and other additives. Papa John's has already removed (harmless) MSG from its ranch dressing and trans fat from its garlic sauce, and now it's compiled a hit list of 14 ingredients that are getting the ax by the end of 2016.
Many of these ingredients are found in the company's dipping sauces and non-pizza items, but the move is costing the pizza chain more than just cash. Founder and CEO John Schnatter — Papa John himself! — says that despite the uptick in costs, he's not seeing any real gains in the flavor. He tells Bloomberg in no uncertain terms that the ranch dressing just isn't what it used to be. Sigh.