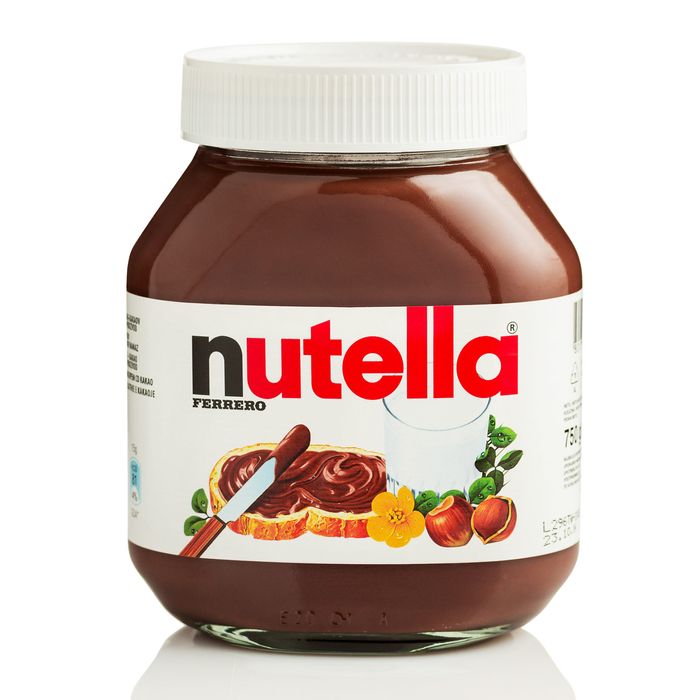 KFC may be slowly emptying fry vats of cheap, non-sustainable palm oil — no doubt tired of people showing up in full orangutan costumes to protest how its use leads to deforestation — but activists have never gotten the concessions they want from Ferrero, the maker of the beloved hazelnut spread, possibly because Nutella's palm oil is a vital ingredient (about 20 percent of the spread, as a matter of fact).
This intransigence, though, isn't sitting well with French ecology minister Ségolène Royal, who's now urging the public to stop eating Nutella until the world's largest chocolate producer promises to make it from ingredients that don't cause "considerable damage to the environment." She told French TV network Canal+ on Monday that Nutella is ruining the planet: "We have to replant a lot of trees because there is massive deforestation that also leads to global warming."
Nutella has a history of ignoring palm-oil criticism, and Ferrero rushed out a lengthy statement walking people through the "significant progress" it has made toward sourcing palm oil sustainably — like knowing where 98 percent of its palm oil comes from, and discussing a "time-bound action plan" with each grower. The latter is a move that started way back in 2005, so perhaps it's time to hustle.
[Guardian]