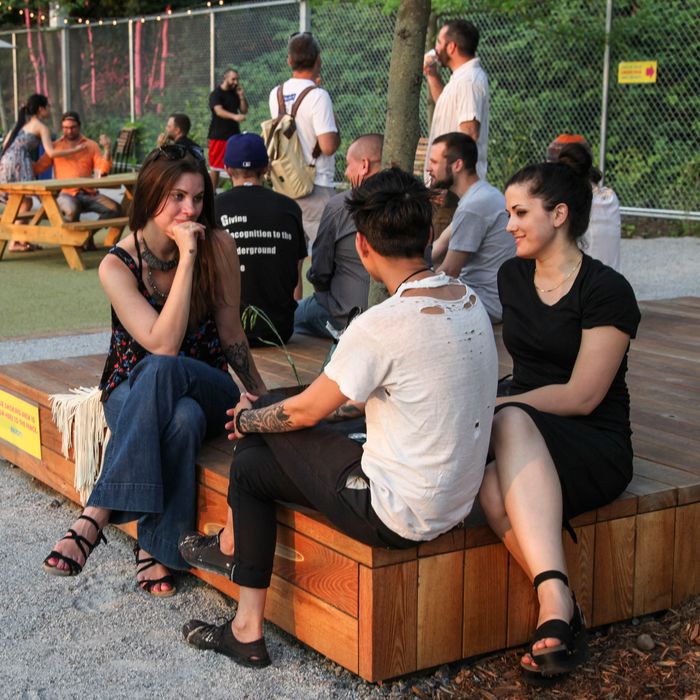 Mister Thursday through Sunday Night.
Photo: Hannah Mattix
Anyone who has been to the infectiously fun dance party Mister Saturday Night — or its daytime sibling Mister Sunday — knows that Justin Carter and Eamon Harkin know how to have a good time. Now, after years of busting moves in other people's venues, the DJ duo have teamed up with Botanica's Mark Connell for a place of their own, Nowadays, a seasonal 16,000-square-foot, outdoor space (and future home of Mister Sunday) set to open this Thursday in an industrial corner of Ridgewood. The idea behind the place, which will be open Thursday through Sunday, is to make you feel like you've just walked into a backyard — just your buddy's really awesome, big backyard.
Capturing that feeling, and making people from all walks of life feel welcome, is something that's informed the team's approach to every aspect of the operation. To build out the space, they enlisted landscape designer and friend David Seiter, of Future Green Studios, who planted native species like birch and honey locust trees, built sodded hills, and a bar, benches, and sun deck. The food, too, is backyard barbecue through and through, a creative but approachable take cooked up by Berg'n's Asia Dog. But a backyard party needs more than just cheeseburgers, and Connell has put together a short but solid list of local canned beers (including Two Roads Hefeweizen, Queens Lager, and Narraganset Shandy), wine and sangria, and sodas from Brooklyn Soda Works. Ultimately, though, it's all about being accessible and bringing their fun-first party mantra to a regular space.
"We want it to be like you're at someone's cookout," Carter says. "The idea is for everyone to feel welcome."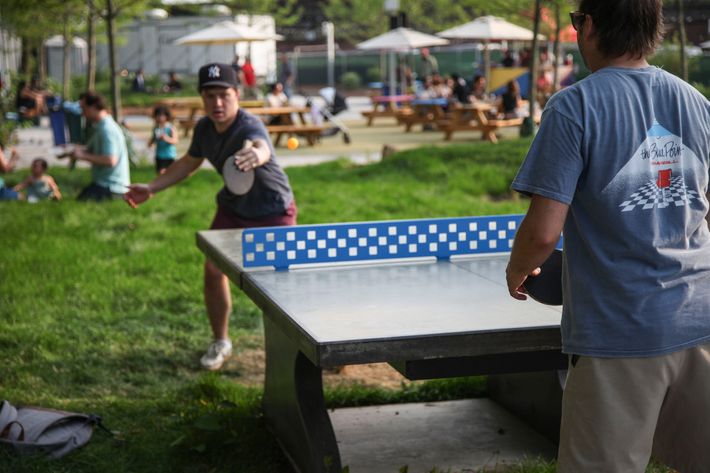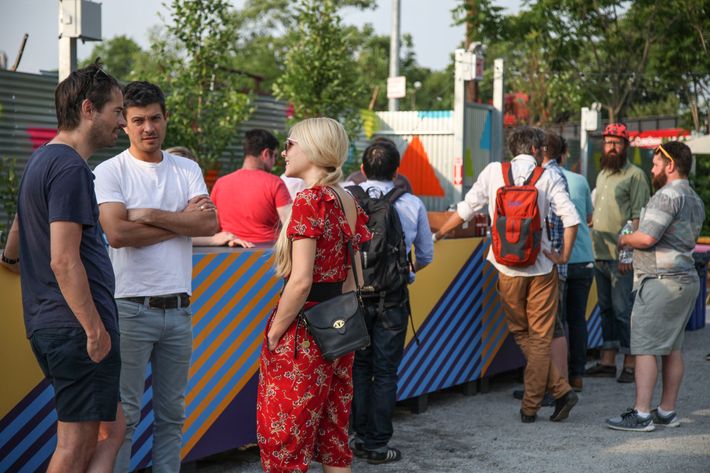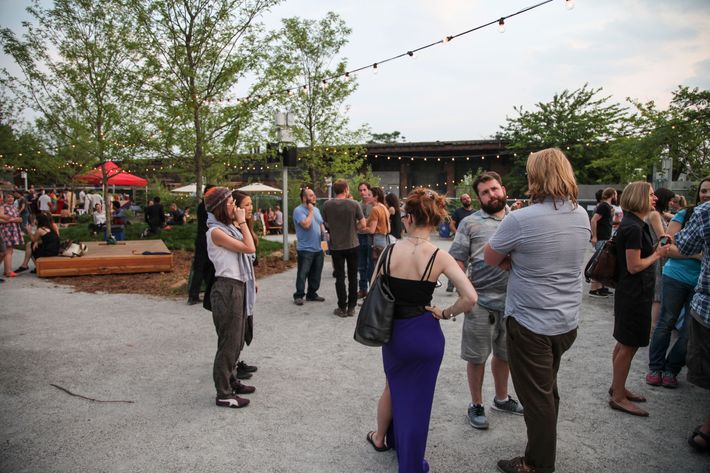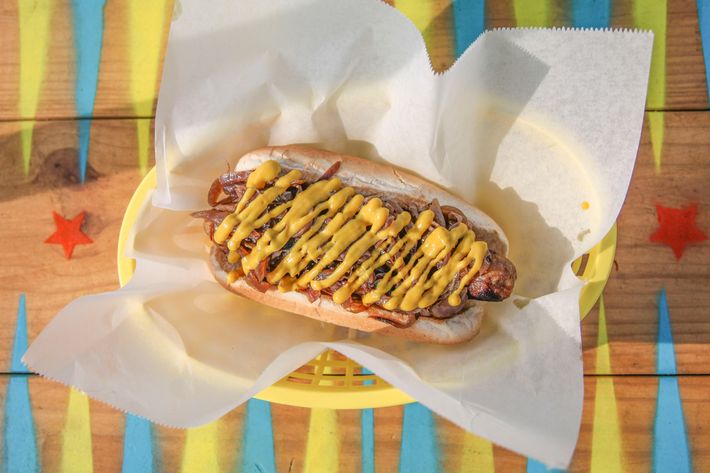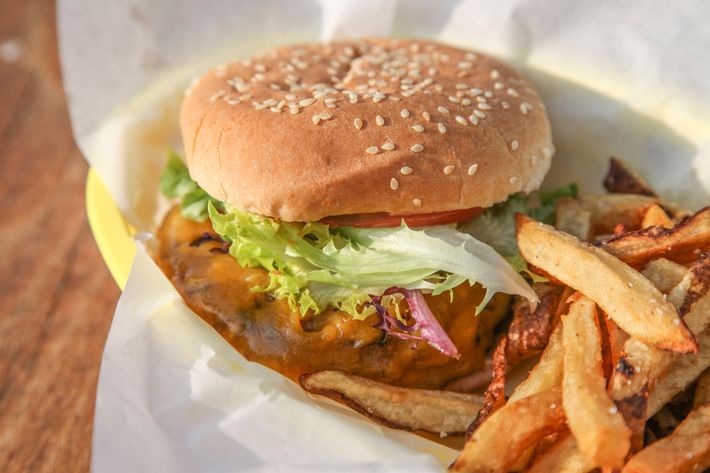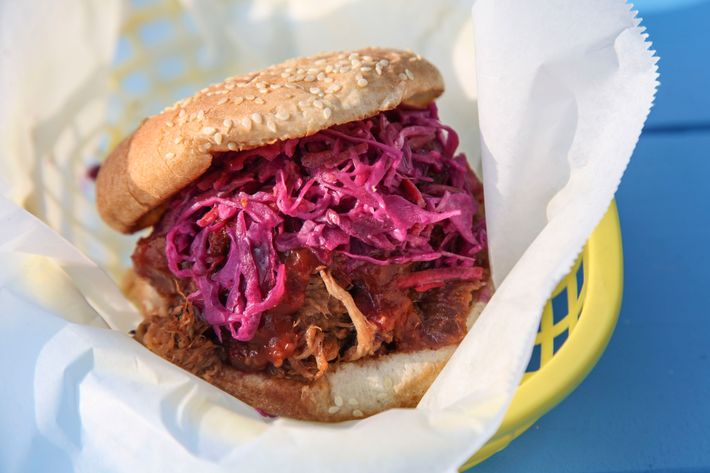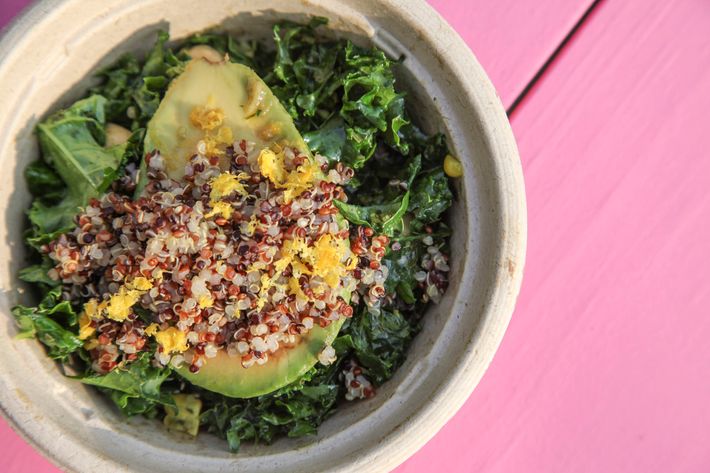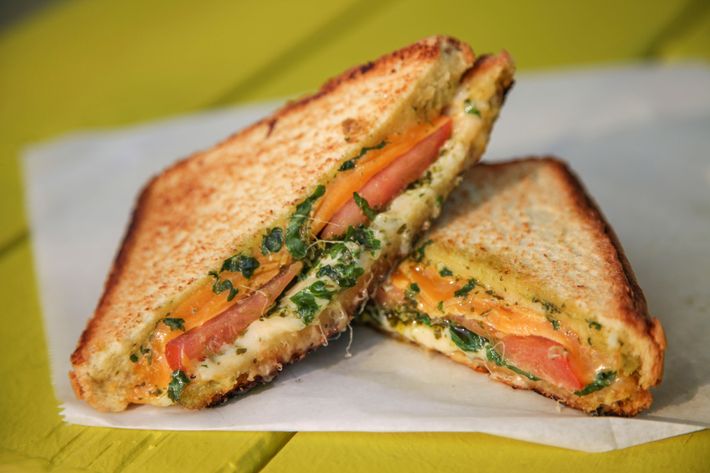 Nowadays, 56-06 Cooper Ave, btw. Wyckoff and Irving, 718-386-0111