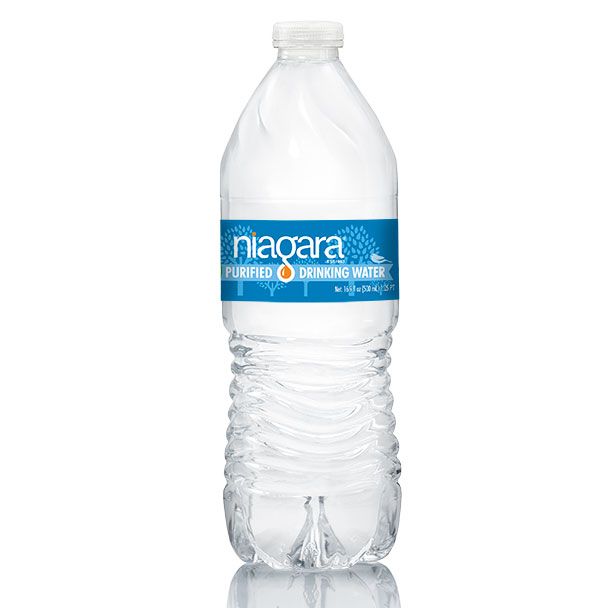 The company says there have been no reports of illness.
Following the discovery of E. coli bacteria in a source spring on June 10, Niagara Bottling has voluntarily recalled all water products produced in its Hamburg and Allentown, Pennsylvania, facilities. The Pennsylvania-based company says there have been no reports of illnesses and it's detected no signs of the contamination during final product testing, but it produces bottled water under a variety of different names and brands, meaning the recall affects a number of companies. In total, that includes 14 brands: Acadia, Acme, Big Y, Best Yet, 7-11, Morning Fresh, Niagara, Nature's Place, Pricerite, Shaws, ShopRite, Superchill, Wegmans, and Western Beef Blue. The company says that even though the spring source knew about the bacteria on June 10, it did not notify Niagara in a timely fashion.
The company also released a consumer notice on its website detailing exactly which bottles customers should avoid and explaining the recall:
Out of an abundance of caution and in the interests of maintaining the highest possible standards for product quality, Niagara® is issuing a voluntary recall for all spring water products produced from its Pennsylvania manufacturing facilities during the June 10th - June 18th time frame.



Niagara was notified that the source was potentially compromised. There have been no reports of any illness or injury related to the above mentioned products to date and finished product testing detected no contaminants or issues of any kind. This voluntary withdrawal is being implemented in cooperation with State and Federal Agencies.