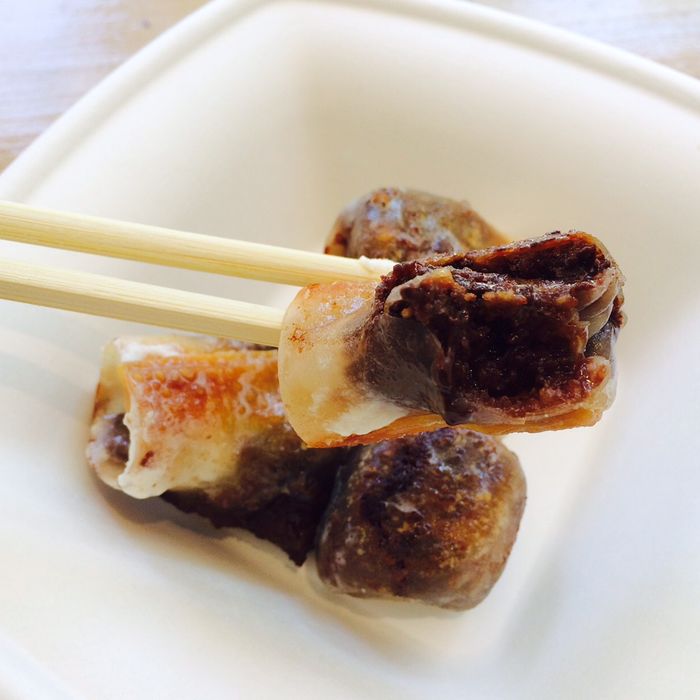 Not pictured: housemade whipped cream!
Photo: Courtesy of Mimi Cheng's
Part of what makes Mimi Cheng's so delightful is that owners Hannah and Marian Cheng are constantly introducing fun new flavors. (Remember these breakfast dumplings?) For the month of June only, they're serving cookie-dough dumplings, stuffed with eggless raw dough, then pan-fried and topped with housemade whipped cream. This treat will pair quite well with yet another June special — a scallion pancake rolled up with Mile End's smoked brisket, whole-grain mustard, and cucumber slivers — but it's understandable if you want to make a meal out of two orders of dessert dumplings.