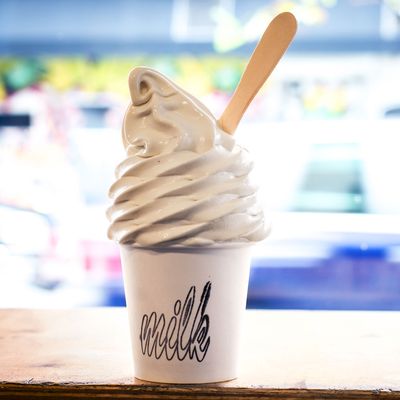 You'll have to go to the East Village for Cereal Milk soft-serve.
Photo: Paul Wagtouicz
The Wooster Street outpost of Christina Tosi's Momofuku Milk Bar, attached to Band of Outsiders, has become a casualty of the store's closing. Downtown New Yorkers can still get their crack-pie fix in the East Village, of course, but hopefully Milk Bar replaces that outpost — which was always nice and calm — with another nearby.