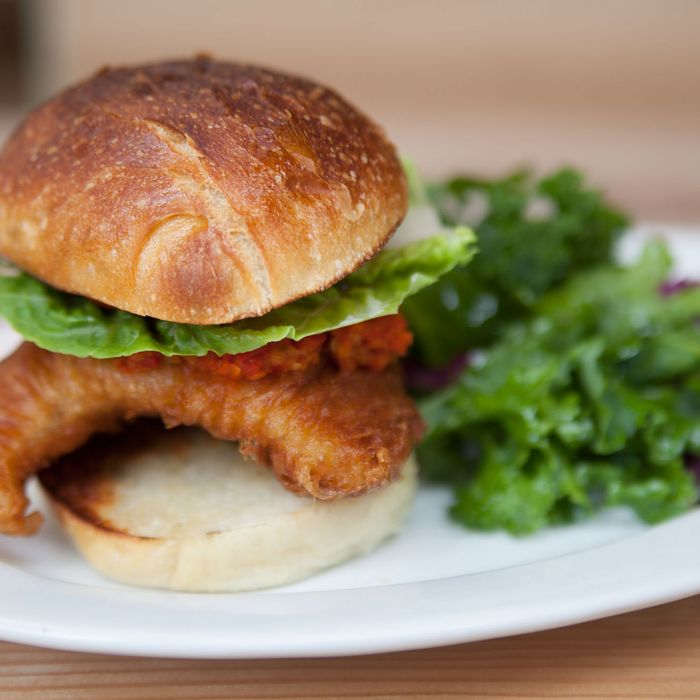 Oh-Boy Sandwich: crispy skate, pickled peppers, special sauce.
Photo: Konstantin Sergeyev
For Meatball Shop co-founder Michael Chernow's first independent project, he's applied a similar sensibility to seafood: high-quality, well-sourced ingredients paired with a relaxed atmosphere and ordering structure. At Seamore's, Chernow's goal is to spotlight under-utilized local fish, and he's built a menu around his "Reel Deal" plate — $21 for a piece of fish (often, something like monkfish, porgy, and flounder), three side dishes, and a choice of sauce. This kind of choose-your-own-adventure dining is part of what made the Meatball Shop successful, so it makes sense that he'd follow a similar model.
But Seamore's, located in Nolita, has a lot more to offer: The menu includes four varieties of tacos, a seafood chowder, a blackened-fish sandwich, an on-trend veggie burger (with beets, mushroom, kale, avocado, and a harissa-cashew sauce), and even a grass-fed beef burger (with bacon, Cheddar, and special sauce). And for dessert, the restaurant has partnered with OddFellows to serve vegan soft-serve ice cream — the first flavor on tap is Coconut Kaffir Lime with coconut granola.
Chernow certainly had Montauk in mind when he designed the restaurant: The floor-to-ceiling windows make the 70-seat space feel light and airy, and the open kitchen gives it the vibe of a beach-side fish shack. There are even photographs on the wall of the Montauk Light House, as well as vintage nautical flags. Take a look: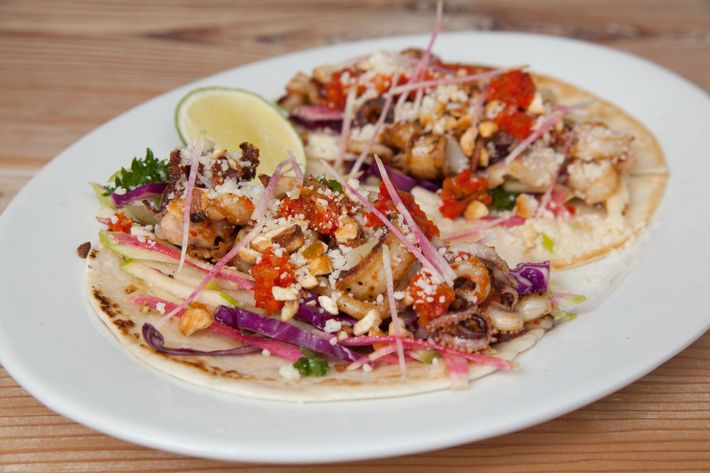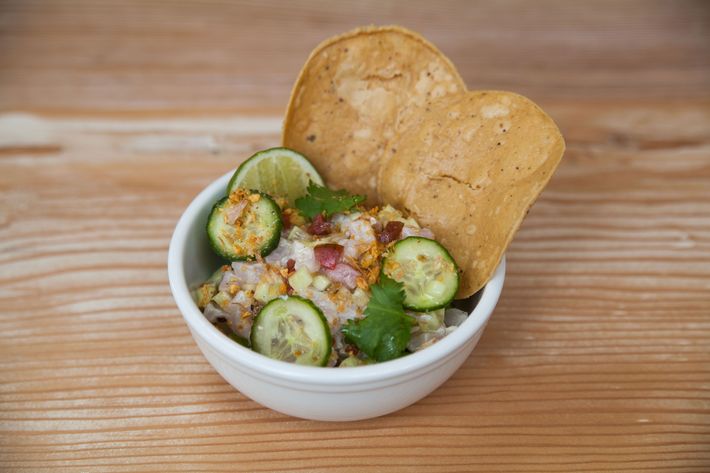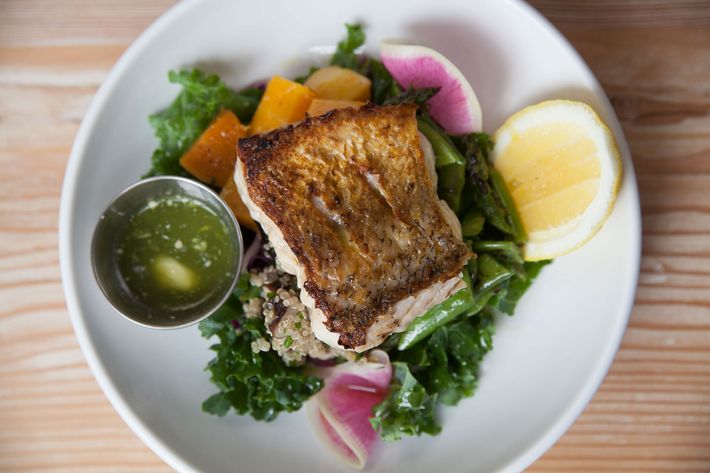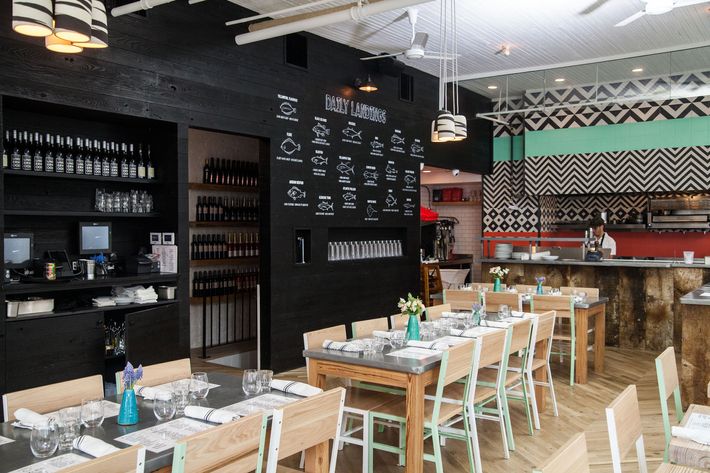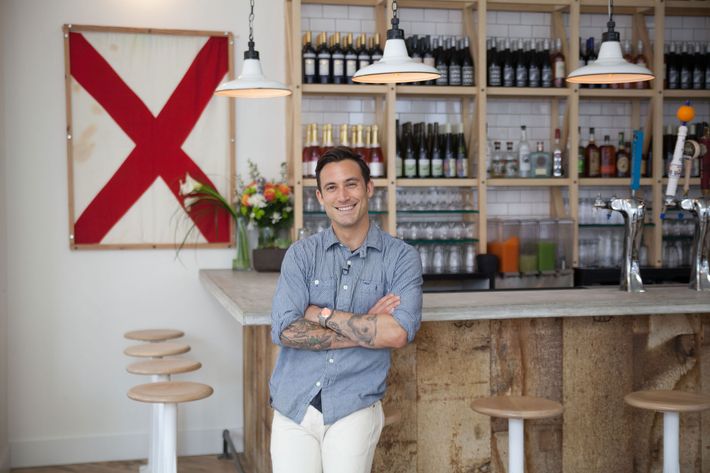 Menu [PDF]
Seamore's, 390 Broome St., 212-730-6005