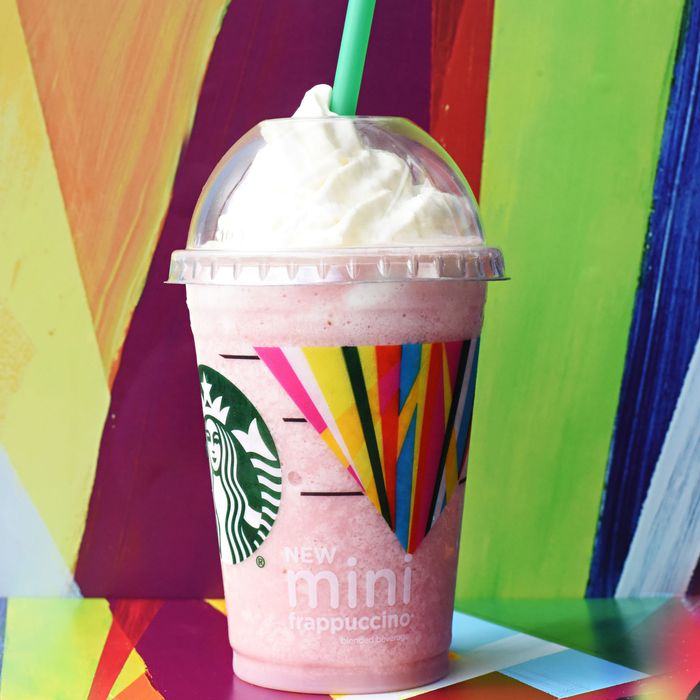 Well, it's not dissimilar.
Photo: Starbucks
Maya Hayuk, a Greenpoint artist known for her technicolor murals, this week filed a $750,000 lawsuit against Starbucks, an international chain of freely available public restrooms that also happens to sell coffee beverages. Hayuk claims the 'bucks reappropriated her artwork for its Mini Frappuccino ad campaign.
Here's how the Post has it:
[Hayuk] says in her suit that Starbucks' ad agency first reached out to her in October. "We love your work," the ad agency, 72andSunny in California, e-mailed her.

Hayuk […] after eight days of discussions turned the project down — saying she was too busy.
But, you can see that the ad above did run, reportedly using the work of an in-house artist, and it does indeed bear a striking resemblance to Hayuk's work. Starbucks hasn't issued a comment yet.
This isn't the first time Hayuk has resorted to legal action to protect her work. Last August, she sued both musician Sara Bareilles and the fashion brand Coach when their respective marketing materials prominently featured one of Hayuk's murals.