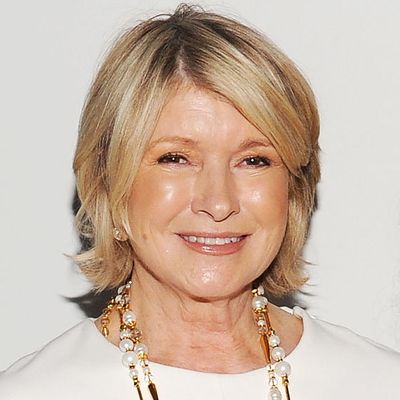 Cashing out.
Photo: Andrew Toth/Getty Images
Exactly how much is Martha Stewart Living Omnimedia worth? About $353 million, it turns out. Stewart has decided to sell her business (which she started in 1997) to Sequential Brands Group. But she's not going to kick back and let Gwyneth Paltrow and Blake Likely encroach on her territory: Stewart will remain chief creative officer and also serve as a shareholder and board member of the public holding company.
It's not a done deal just yet, though: Stewart has negotiated a 30-day period during which she can shop around for other offers, but with her stock price down 13.3 percent, it looks like this is the best option. The acquisition will likely take place by the end of the year — and then she can celebrate with her BFF, Snoop Dogg, of course.
[Deadline]