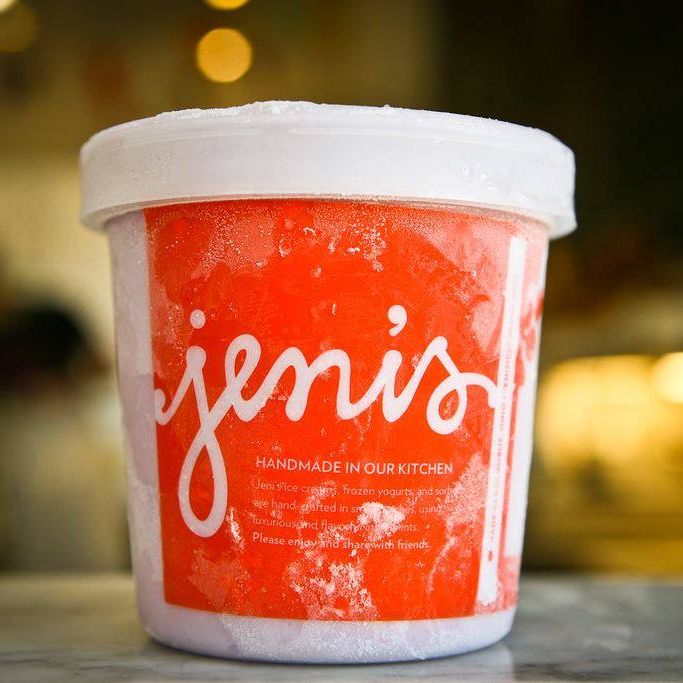 Luckily, no existing ice cream has been recalled.
Photo: Courtesy of Jeni's Splendid Ice Cream
One month after they resumed production following a listeria-induced nightmare that caused a full recall, Jeni's Splendid Ice Cream has announced it will once again halt production. The decision was made after listeria was discovered again, Jeni's chief executive John Lowe says, during a routine swabbing, part of a new monitoring program the company has instituted. As they've been testing every batch of ice cream before it leaves their Columbus, Ohio, facility, no recall was announced for any existing products. In a statement posted online, Lowe characterized the current situation:
We discovered the Listeria through routine swabbing as part of our monitoring program.

We stopped production earlier this week and have been investigating where and how it may have re-entered the facility. We have a theory and are testing that theory. We don't yet have a timeline for the resumption of production.

Since resuming production in our kitchen on May 13, 2015, we have been testing every batch of ice cream we have made and holding it until we learned that the testing did not detect any Listeria. So it is with complete confidence that I can say all of the ice cream that has been served in our shops since reopening on May 22 has been safe and is 100% Listeria-free.

We are closing our scoop shops temporarily because we don't have enough ice cream to keep them stocked. After we eradicate the Listeria and have thoroughly tested the facility, we will restart making ice cream. Sometime thereafter we'll announce a date when our shops will reopen.
Hopefully, Jeni's will be able to get back on their feet again soon — but it's difficult to know in situations like this. Consider cult producer Blue Bell, which remains out of commission after a listeria outbreak, with no timetable for their own return. Though Blue Bell believes they have likely identified the source of their own listeria outbreak, things have been relatively quiet in Brenham, Texas, since the prolonged shut down caused the company to lay off almost two fifths of its workforce. All told, things are still extremely rough for two of America's favorite ice-cream companies.
[LAT]