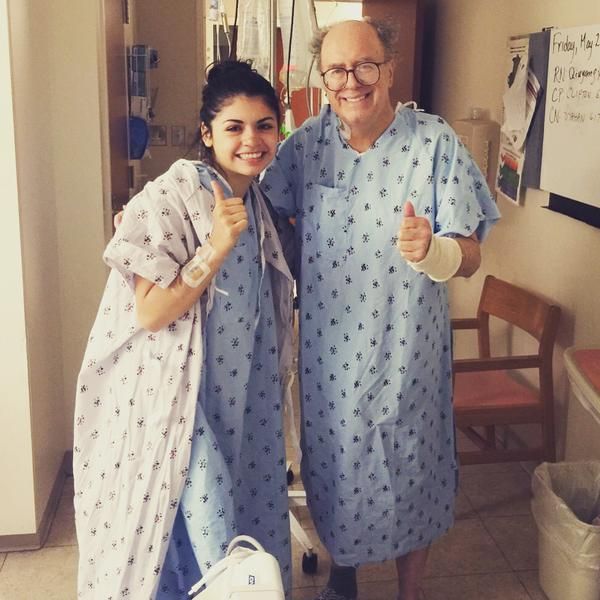 "Just two normal people," Thomas says.
Photo: Mariana Tolentino
In a heartwarming tale that will inspire American men everywhere, an Atlanta-area resident's loyal patronage at Hooters has saved his life. Don Thomas, a 72-year-old "longtime regular," was living on dialysis, having lost function in both kidneys owing to cancer. That's when 22-year-old waitress Marianna Villarreal stepped in, suggesting he take one of her kidneys. "I said, 'Well I have two kidneys, do you want one of mine?'" she told local station WXIA.
Not what Thomas was expecting, apparently. As he explained, "Marianna had only been here a short time, and I just barely knew her when she made the offer." Villarreal's grandmother passed away from kidney failure, he later learned, so the organ donation clearly had special meaning for her, too.
On Friday, the duo went into surgery together. The procedure "could not have gone better," the doctor reported. Villarreal later tweeted a post-op picture of them in their matching hospital gowns:
[WXIA]