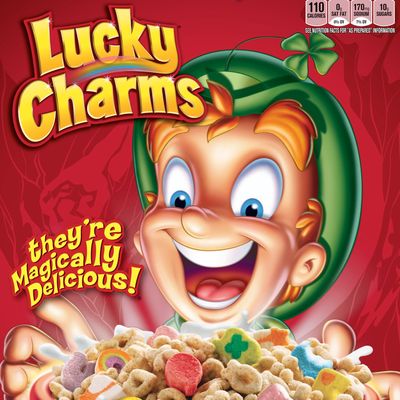 It's, uh, naturally delicious.
Photo: Courtesy of General Mills
The great artificial-ingredient purge of 2015 continues: Following in the footsteps of other major food companies like Taco Bell, Panera, and Kraft, General Mills has committed to removing artificial coloring and flavors from the 40 percent of the cereals that still contain them by 2017. Like other companies that have recently introduced measures to make their products seemingly more wholesome, General Mills specifically cited increased concern from consumers over the use of unfamiliar ingredients, and a desire for simpler food with more transparent origins.
The company has its sights set squarely on sugar bombs like Lucky Charms and Trix. And for the latter, in place of dyes like yellow 6 and red 40, General Mills will begin using spice extracts and fruit and vegetable juices to dye the puffs. This will mean the end of the crucial green and blue puffs, though, raising the question of how much Americans are willing to sacrifice in the name of "health."
[Quartz]