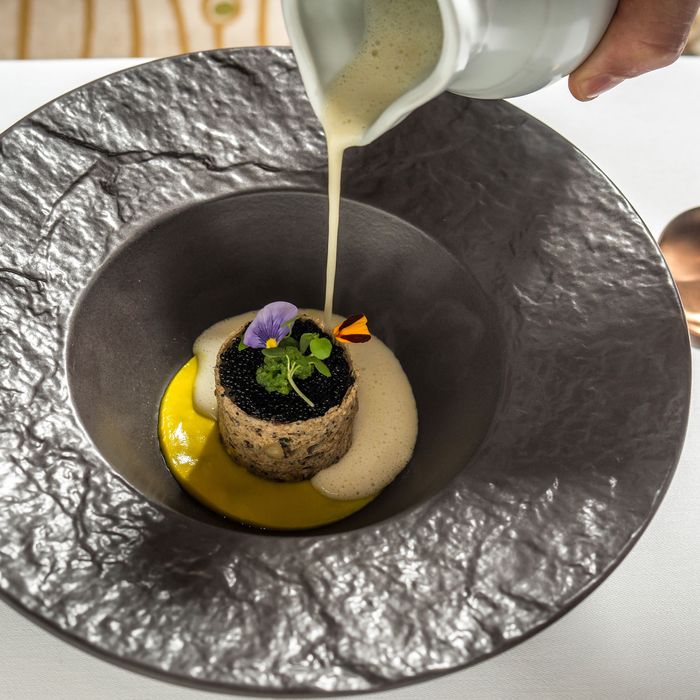 Fennel-cockle velouté with blue shrimp, seven-grain tuile, and watercress granité.
Photo: Paul Wagtouicz
It's been a while since New Yorkers have heard Gabriel Kreuther's name: He left the Modern, where he earned three stars from the Times, back in 2013, with plans to open his own restaurant the following year. It took Kreuther a little more time, of course, but his eponymous restaurant — inside midtown's the Grace Building — appears to be worth the wait.
Kreuther's serving French food that touches on his Alsatian heritage, and the opening menu includes fanciful dishes like lardo-poached Maine lobster with squid-ink gnocchi, squid-rubbed Mangalitsa pork neck, hen-of-the-woods tart flambée with trout roe, and a beef tenderloin that's been cured for ten days. The dining room is prix fixe only — $52 for two lunch courses, and $98 for four dinner courses — but the lounge area offers a separate menu of à la carte items (including four different savory tart flambées).
The space, designed by Glen & Co. Architecture, is equally elegant. It features elements like a curved platinum ceiling, a bar lined with green onyx, a chef's table with a view into the kitchen, and, impressively, a "custom-designed mobile with 42 hanging crystal storks." Take a look: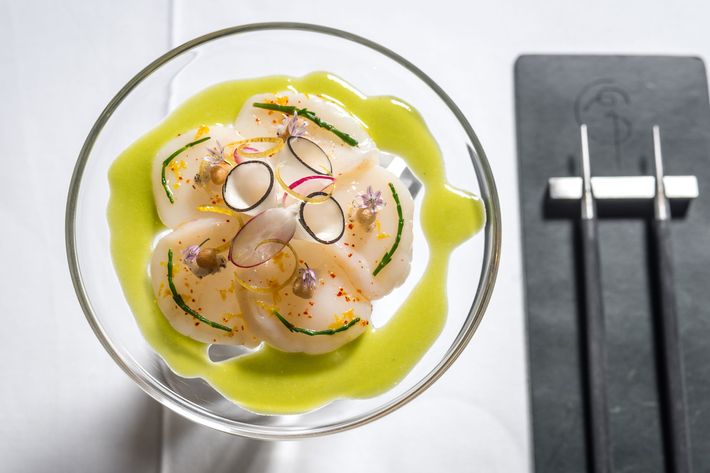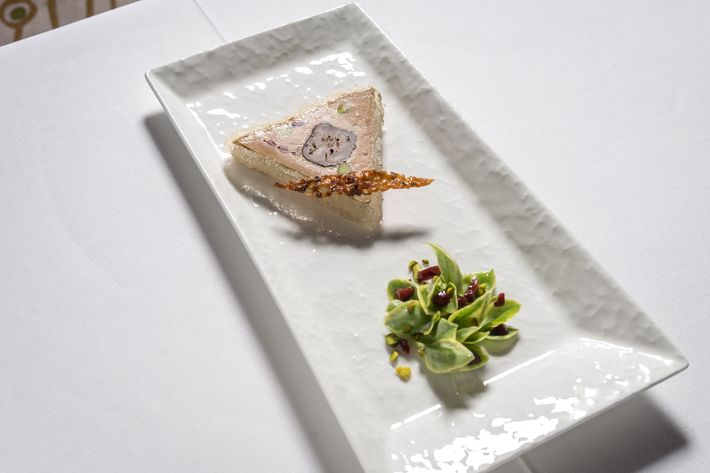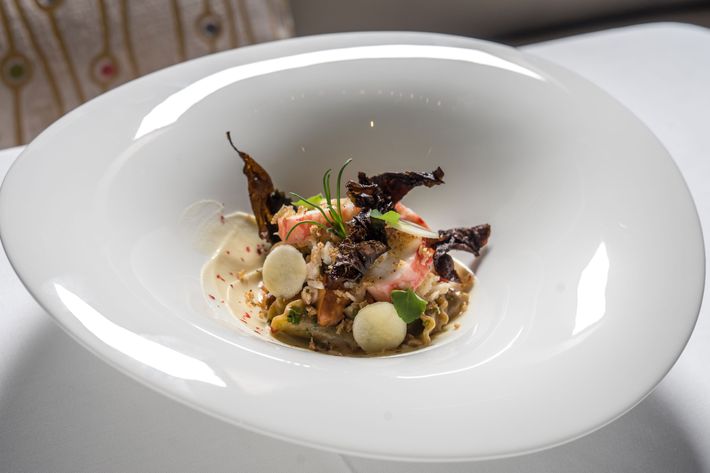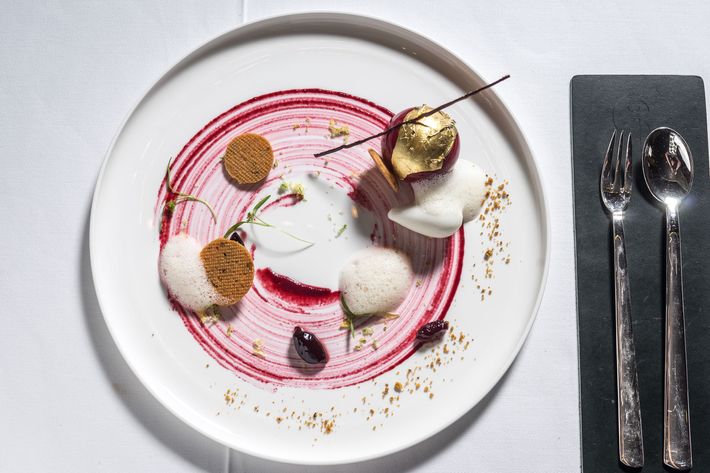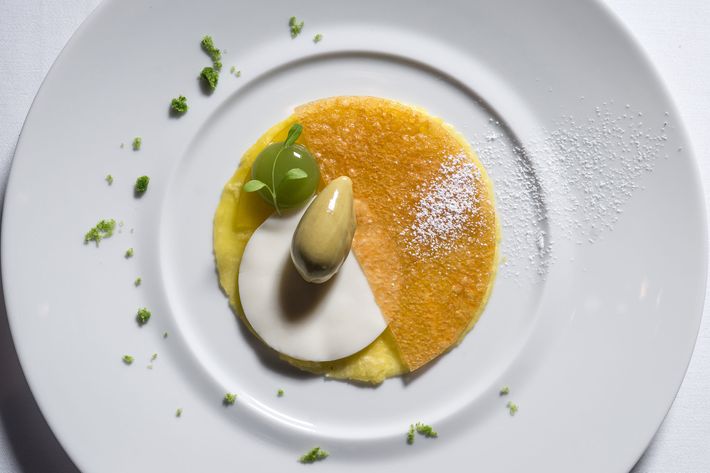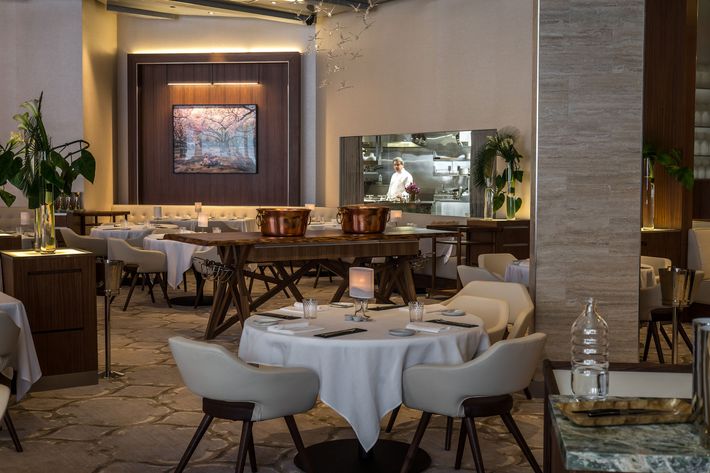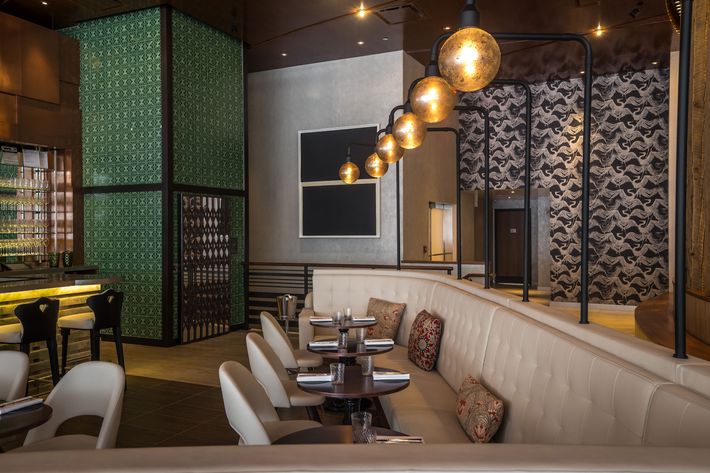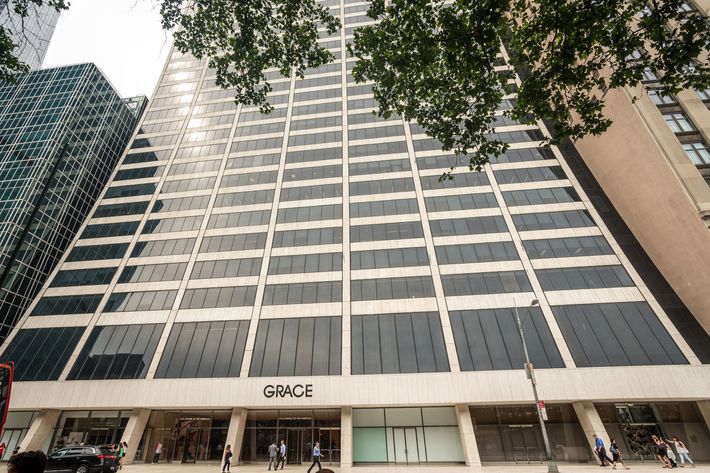 Gabriel Kreuther, 41 W. 42nd St., 212-257-5826