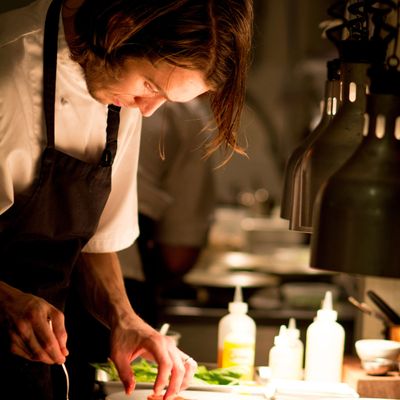 Welcome back.
Photo: Philip Lewis/Bloomberg/Getty Images
It's been over a year since Swedish chef Fredrik Berselius closed Aska, his ambitious Williamsburg tasting restaurant that famously served blood crackers. Berselius never intended to step away from professional cooking, but it took him months to settle on a space at 47 South 5th Street in south Williamsburg, which the Times says "looks like something you might come across on the streets of Stockholm or Copenhagen."
The plan is to serve a prix fixe tasting menu inside, and utilize an open-air courtyard and a lounge area in the basement for more casual eating and drinking. Berselius still hasn't settled on a name for the project, but he promises that he'll stick to the Scandinavian style of food that once earned him so many accolades.
[NYT]