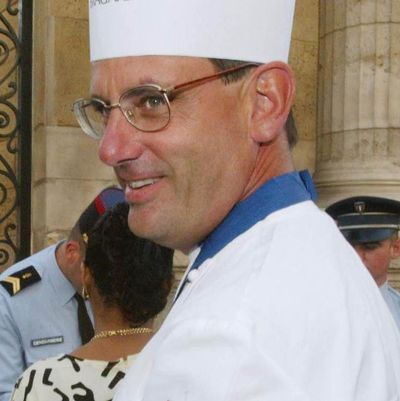 Scheib was found Sunday night near a New Mexico hiking trail.
Photo: Mehdi/AFP/Getty Images
A sad update to the story of Walter Scheib, the former White House chef who last week was reported missing after going for a hike in the New Mexico mountains. State police have announced that they recovered Scheib's body late last night in a river approximately 20 feet off the trail. No cause of death was given, with reports indicating that investigators are still working to gather more information; according to the AP, more details will be released "later."
The 61-year-old, who served as executive chef for presidents Clinton and George W. Bush, had reportedly gone for a hike near Taos Ski Valley last Saturday. A massive search-and-rescue operation was initiated mid-week when Scheib still hadn't returned. His car was located on Tuesday, and on Thursday, authorities were reportedly able to trace Scheib's cell-phone signal to Lobo Peak, which reaches an elevation of 12,000 feet. Investigators believe Scheib was descending the mountain when he went missing.