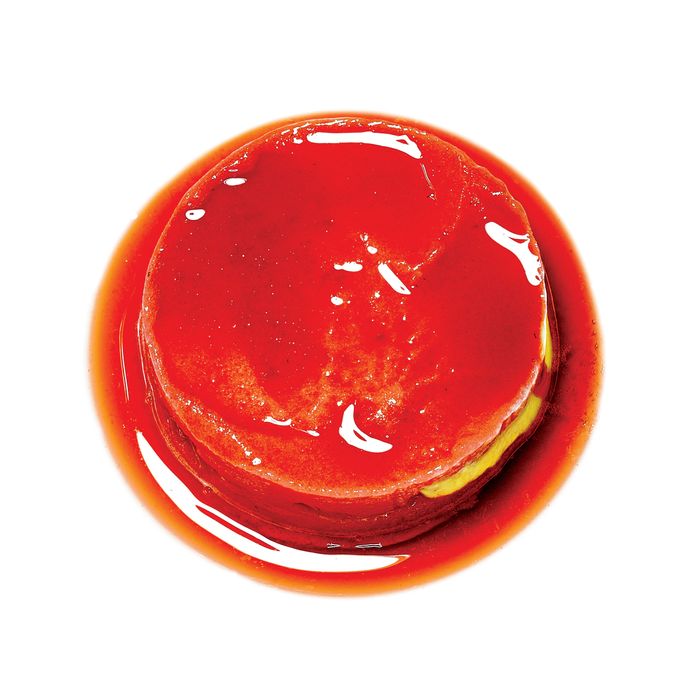 It may look like plain old strawberry sorbet, albeit one that's plated with the aid of a ring mold and not just spooned into a predictable quenelle shape. But like most of the dishes at Estela, there's more going on than you notice at first glance. Part of that is construction: Chef-partner Ignacio Mattos and chef de cuisine Jacob Nemmers excel at concealment, burying treasures like pickled strawberries and coconut chips beneath the sorbet's smooth surface. And then there's the unexpected but ingenious flavor combinations, like the celery-gone-wild herbaceousness of lovage that brings out the distinct sweetness of the first fragrant berries of the season.
Mouse over or tap the image to read more.
On the menu at Estela, $12; 47 E. Houston St., nr. Mulberry St.; 212-219-7693.
Photo: Bobby Doherty/New York Magazine
*This article appears in the June 1, 2015 issue of New York Magazine.