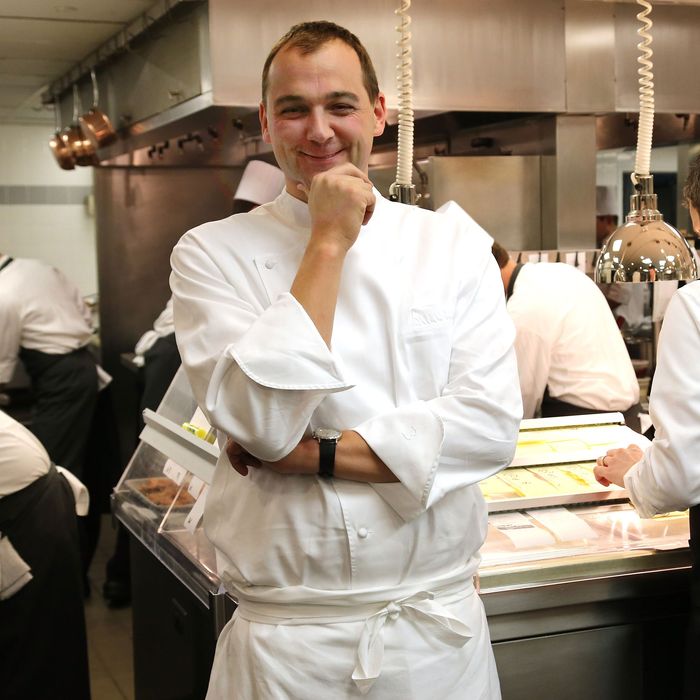 Chef Humm.
Photo: Neilson Barnard/Getty Images
First, the good news: Daniel Humm and Will Guidara — the wildly talented team behind Eleven Madison Park and the NoMad — have announced that their next project will be a fine-dining restaurant inside a luxurious new office tower at 425 Park Avenue. It's going to be gorgeous: Award-winning architect Norman Foster is designing the restaurant, and it will clock in at about 14,000 square feet and occupy two entire levels. And in what might be the best company perk ever, Humm and Guidara will also operate a private dining room that's reserved for the building's tenants.
Real-estate company L&L Holding is developing the project, and principal David W. Levinson tells Steve Cuozzo, "They are going for No. 1 in the world. It will be a Four Seasons on steroids for the 21st Century." (Levinson is referring to the increasingly troubled midtown restaurant.) Now, of course, the bad news: It won't open for at least two or three years. But if anyone can live up to the hype, it's Humm and Guidara.