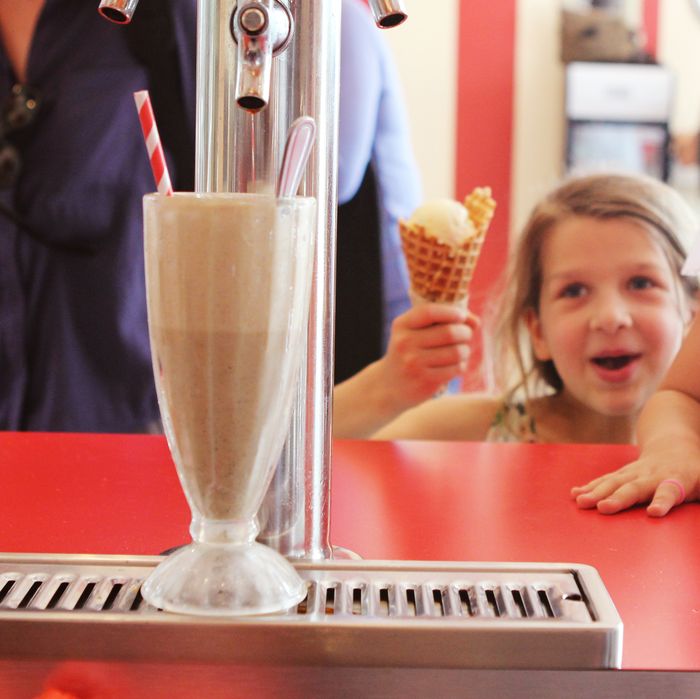 Literally everyone loves an egg cream.
Photo: Melissa Hom
The egg cream is a New York City classic, a purist's drink of seltzer, milk, and flavored syrup that has such strong ties to tradition that many claim only one type of syrup can even be used (U-bet, of course). But this coming weekend, tradition will take the backseat at the Taste of Jewish Culture's Egg Cream Competition, which will see four eager hopefuls debut their modern takes on the soda-fountain drink.
Pitted against each other to see who can take the egg cream to the next level, this all-star cast of competitors will include bubble-water stalwarts Brooklyn Seltzer Boys, grocery kings Court Street Grocers, blintz champions Baz Bagel & Restaurant, and ice-cream innovators Odd Fellows. Their new-look creations (and a separate category for traditional egg creams) will be judged by a panel of four Jewish-food experts, who will determine whether they are worthy of the drink's storied, mythical reputation. Grub got a first look at their creations, but to see who has what it takes to bring home the golden spoon you'll need to be in Manhattan at Sixth Avenue between 46th and 47th Street at 2 p.m. this Sunday.
The first competitor is Baz's Bagel's Bari Musacchio, who will put out an Italianate version that incorporates Luxardo maraschino cherries and classic U-Bet vanilla syrup: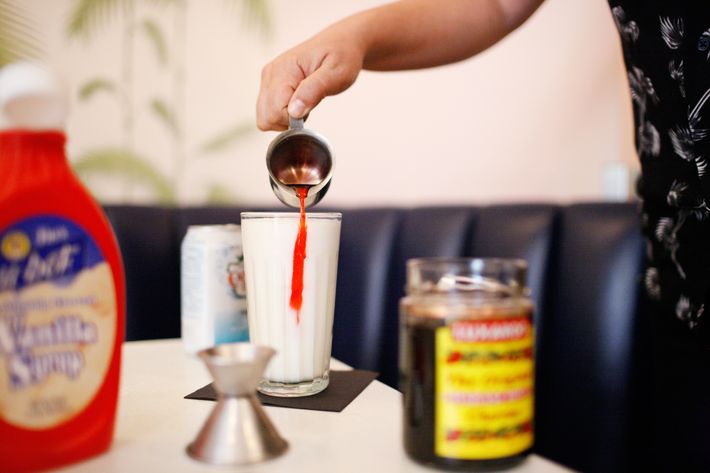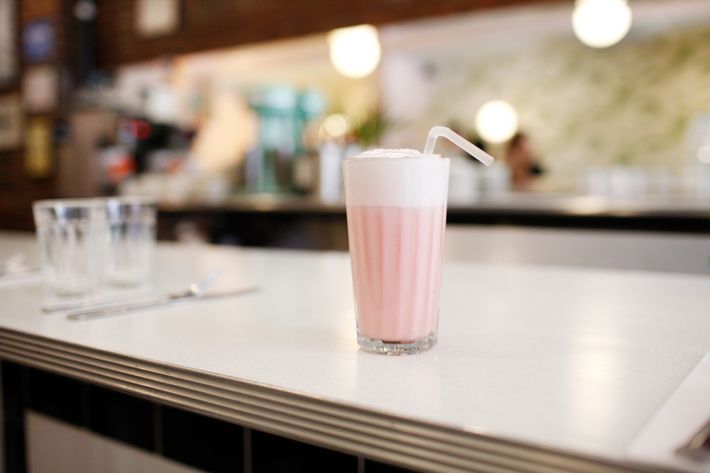 Next, Odd Fellows, where the team appears to have taken inspiration from both egg creams and classic root-beer floats. Co-owner Sam Mason is making a sarsaparilla-vanilla syrup for their version, which manages to look as classic as they come: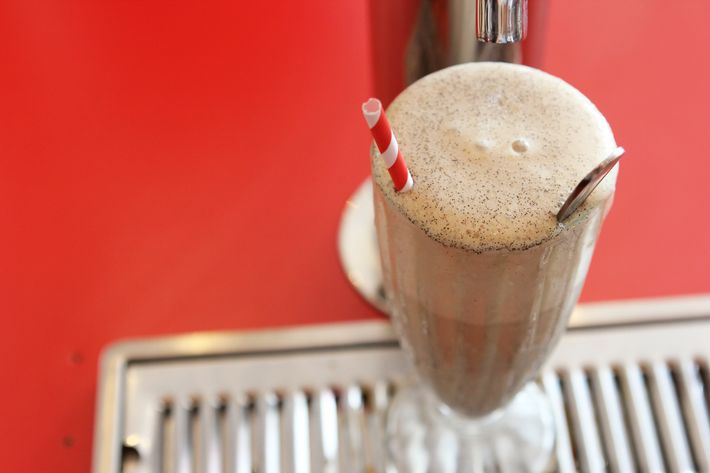 Court Street Grocers' Eric Finklestein says he was inspired by "the stuff my grandparents ate almost every morning, which I've always loved because they feel so deeply New York." Finklestein is also taking the bold step of forgoing syrup. For his "Sid and Flow Glucks Weekday Breakfast Egg Cream," he's infused Tonjes dairy milk with bananas, sour cream, rye toast, Swee-Touch-Nee black tea, lemon, and honey.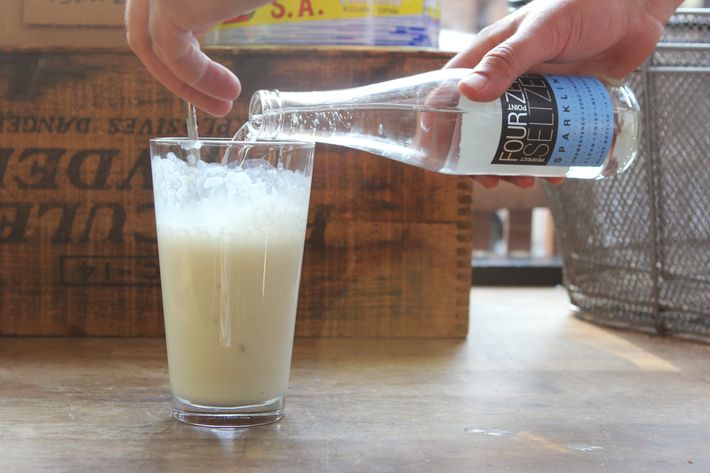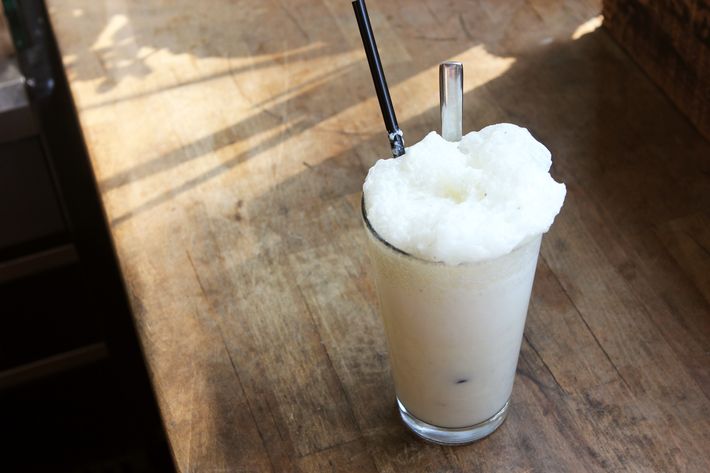 Finally, we have the Brooklyn Seltzer Boys, with a somewhat more customary take. Alex Gromberg and his wife are making their egg cream with Hickory Hills buttermilk, Fox's U-bet vanilla and black cherry syrups, and — of course — Brooklyn Seltzer Boys seltzer.