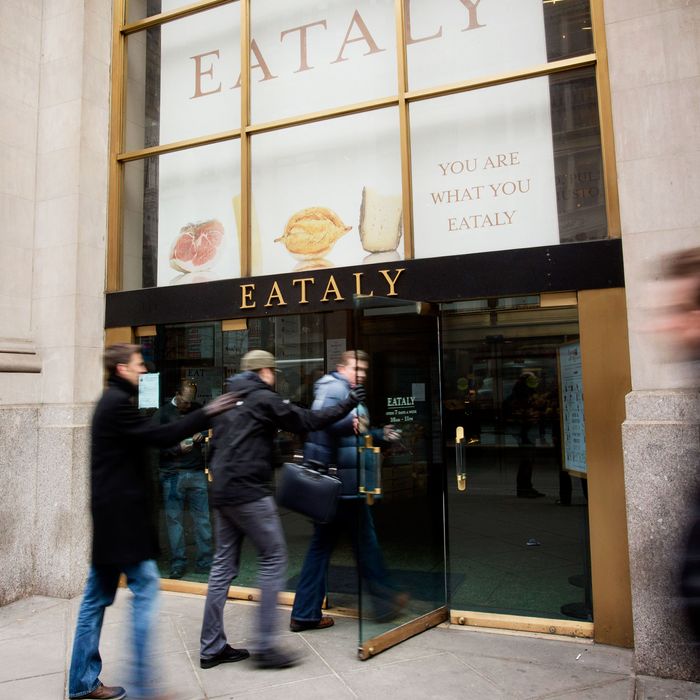 No bueno.
Photo: Scott Eells/Bloomberg via Getty Images
Yikes: Earlier this year, hackers broke into the point-of-sale system at New York's Eataly, and the store says it's possible that the criminals have been stealing customers' sensitive data for most of 2015. It warns anyone who made a credit-card purchase between January 16 and April 2 that their personal information is at risk — although only if their purchase was in the Flatiron location's market, and not at any of the in-house restaurants.
Hackers launched the attack by installing software that accessed the company's computer system and siphoned customer data. Eataly says that the malware has been disabled, and new security measures have been added. "As of now," the statement reads, "the incident has been contained and customers can safely use their payment cards throughout our stores." And in a classy move, the company is offering a year of free-fraud resolution and identity-protection services to customers potentially affected by the hack.