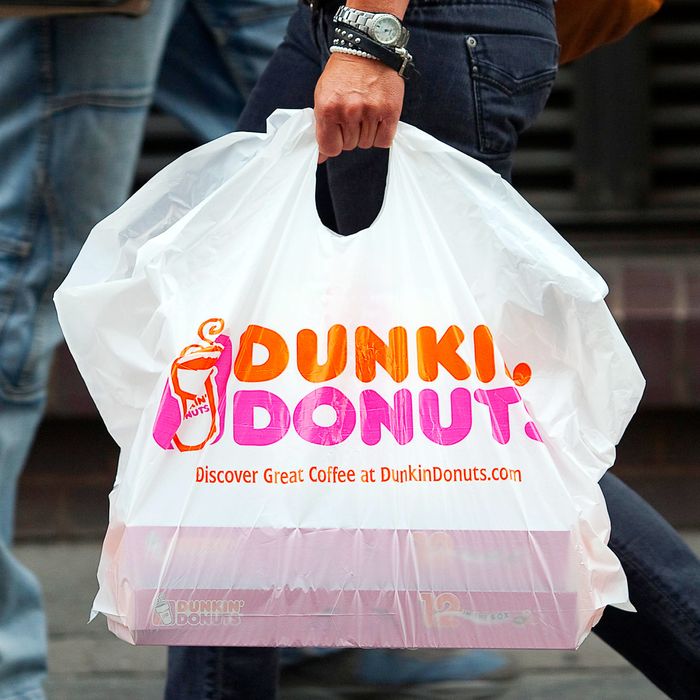 Why do this when somebody else can?
Photo: Bloomberg/Getty Images
Over the weekend, Dunkin' Donuts CEO Nigel Travis told CNBC that curbside glazed Munchkins are coming to mobile-app users, likely as soon as this year. Delivery is only being tested in private for now, but, as he explained, "We'll move to a more public test later this year. We'll probably launch mobile ordering sometime next year." Because of the chain's size, it's purposefully "slowed up" the process to make sure it's "operationally simple at the store level."
Travis, who is British, apparently believes continued success in America hinges on maximizing the laziness of customers, which pretty much hits the nail on the head: "The trend in this country is convenience," he notes, so delivery is "the strategic plank to many things I'm interested in." It's only a matter of time before there are Coolatta IVs with bags continually replenished by drones.
But if Starbucks is angling for assistants to Miranda Priestly, whose livelihoods depend on hot lattes, and Taco Bell is plainly targeting stoners, what's the Dunkin' schtick? Apparently everybody: He says sales of his doughnuts have gone up for 17 straight quarters.
[CNBC]