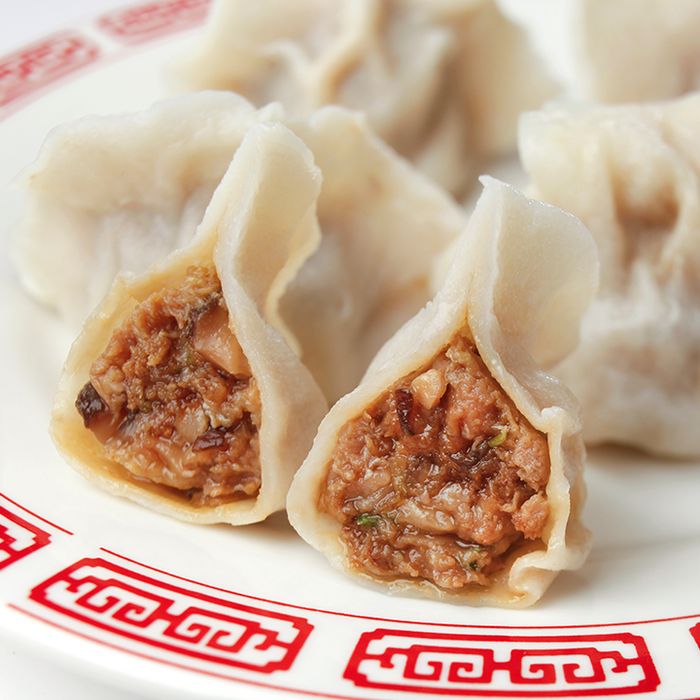 All dumplings, all the time.
Photo: King Yip
In what is perhaps the best news to come out of Queens all year, Dumpling Galaxy's Helen You has signed on with Clarkson Potter to publish a (what else?) dumpling-centric cookbook in 2017. Aptly called The Dumpling Galaxy Cookbook, it will feature recipes for both classic and modern dumplings, as well as dim-sum-esque dishes.
The deal is the high point of You's unlikely rise. She's a native of Tianjin, China who first started selling dumplings out of a tiny stall, Tianjin Dumpling, in Flushing's Golden Shopping Mall — a working-class food court that also birthed Xi'an Famous Foods. But even in that hypercompetitive market, You stood out for her creativity and attention to flavor, and she became known citywide for original variations, like an outstanding lamb-and-green squash dumpling and vegetable fillings that didn't include the same old greens.
Eight years after entering the restaurant business, she was able to open a second place in the then-new, more upscale Arcadia Mall. At the full-service Dumpling Galaxy, she's really been able to let loose and peddle dumplings like dried octopus, tofu with crab roe, and pork with preserved egg. In the nine months since Grub took a deep-dive into its expansive menu, it's gone on to get a one-star review in the Times and a mention in New York's Where to Eat 2015. Congratulations are in order for Ms. You.
[Eater]