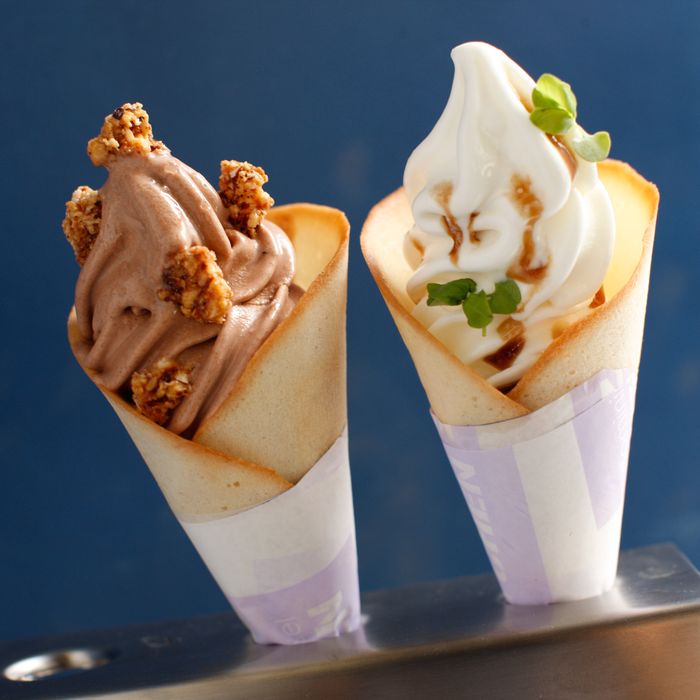 There's a Gianduja flavor, too.
Photo: Melissa Hom
The soft-serve ice-cream window at Dominique Ansel Kitchen opens tomorrow, with two different sundaes to start. Burrata — yes, as in the cheese! — comes with balsamic caramel and a whole confit strawberry, while Gianduja — a riff on the chocolate-hazelnut spread — boasts salted-hazelnut brittle, orange mist, and sea salt as its toppings. (These are definitely two strong new contenders for this summer's ice-cream innovations.)
Each ice-cream cone costs $7, and the ice cream itself is made from fresh milk rather than a mix. As for the cones: They're homemade, of course, and are lightly sweet and buttery, with just a touch of honey.
The soft-serve window is located at the Dutch door on the side of the bakery, at 137 Seventh Avenue South between 10th and Charles streets, and it'll be open Friday, Saturday, and Sunday, from noon to 9 p.m. Here's a close look at Ansel's process for making the Gianduja cone: