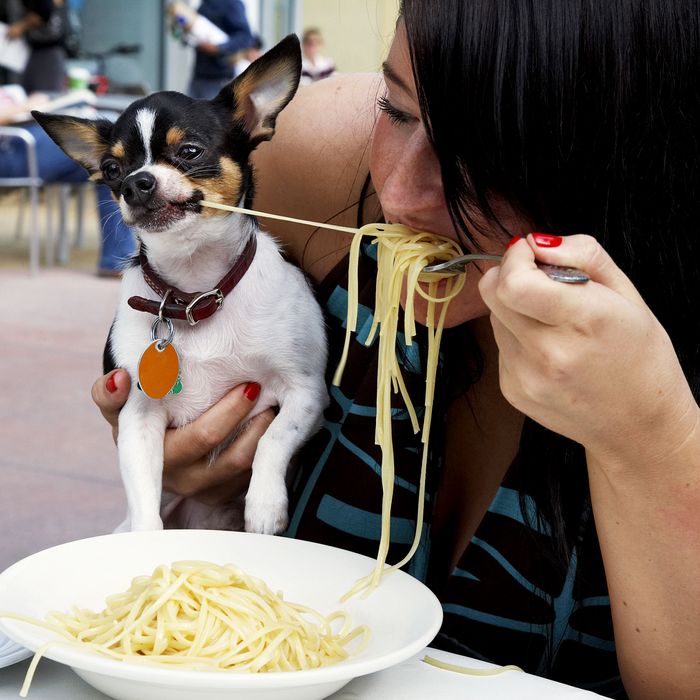 Legalize it.
Photo: Dan Hallman
It's so exciting that New York is this close to welcoming dogs in outdoor-eating areas. Canines deserve the right to eat brunch alfresco, too! The State Senate overwhelmingly approved the bill, and it just needs to pass through the State Assembly. There's one new obstacle, though: The Department of Health, in an apparent bid to make itself even more unpopular, is pushing lawmakers to reject the legislation.
Department spokesman Christopher Miller told the Daily News: "The Health Department loves all dogs, but just not at restaurants where they can create a risk to the health and safety of diners, restaurant workers and other dogs. Furthermore, the Food and Drug Administration recommends that animals be excluded from restaurants." Womp, womp.
Fortunately, it still looks like the bill will pass — especially because both the Assembly and Senate Health Committee chairmans are in favor, and believe there are minimal health risks. The decision will made by June 17, at the latest.
[NYDN]