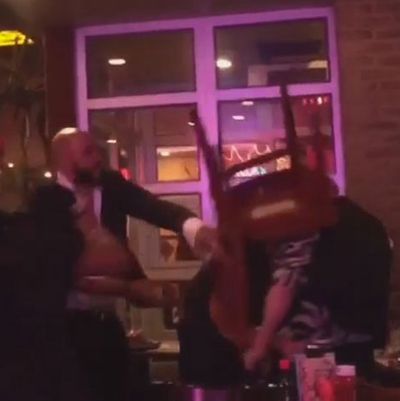 Video footage depicted a brutal crime.
NYPD detectives say that the man responsible for bashing two gay men over the head with a chair at Dallas BBQ back in May has turned himself in. Bayna El-Amin, a 41-year-old Bronx resident, apparently showed up at a precinct this morning. He's been charged with felony assault and attempted felony assault, but so far, not a hate crime.
Police were able to identify El-Amin after apparently receiving six separate CrimeStoppers tips in the days following the release of the security footage. They say they're still working to determine if he made anti-gay comments during the attack. One of the victims, Jonathan Snipes, says he called them "f—-ts," but El-Amin has previously called himself the victim, and contends there was "no slur thrown" at either of the two men.