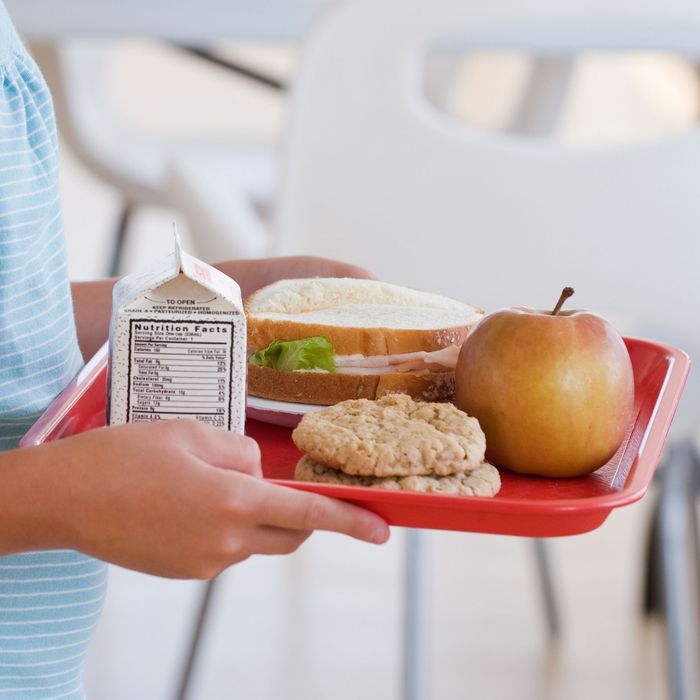 No free lunch for you.
Photo: Tetra Images/Corbis
At Dakota Valley Elementary School in Aurora, Colorado, you'll get canned if you're too kind to the kids. Or that's the lesson Della Curry learned on Friday, when she lost her job as kitchen manager for the terrible crime of giving free meals to students whose families didn't qualify for assistance, but still couldn't afford lunch money. While the school argues that the children simply forgot their lunch money, Curry said she couldn't deny a crying first-grader food and even paid for children's meals out of her own pocket. Why the school would fire someone who cares that much about their students doesn't really register, but Curry has no qualms about her decision. She didn't argue against the fact that she broke the law — just that the law needs to be changed, pronto.
[NYDN]