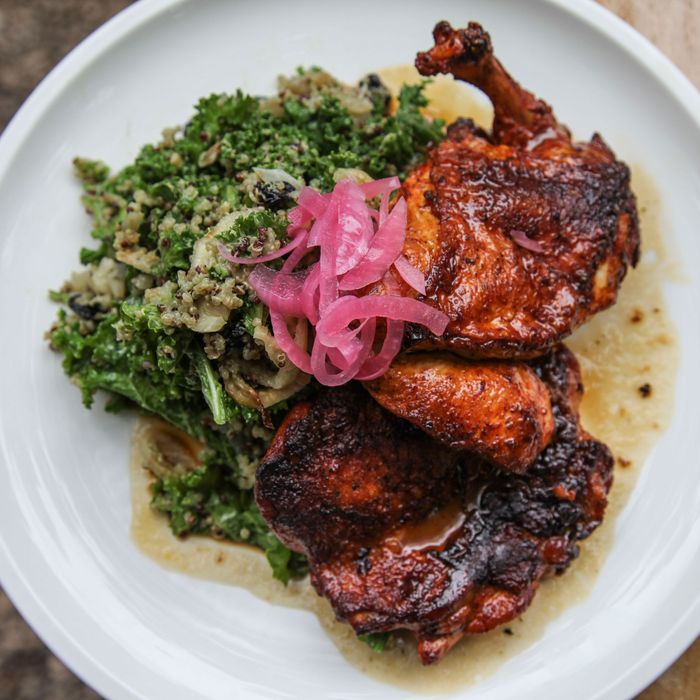 Achiote-roasted chicken with kale, quinoa, feta cheese, shitake mushrooms, and dried blueberries.
Photo: Hannah Mattix
Back in February, Colonia Verde caught fire, devastating the small neighborhood restaurant. It has taken owners Felipe Donnelly and Tamy Rofe over four months to rebuild, but Colonia Verde is back, and it's stronger than ever.
This time around, there are two new menus, and the setup is slightly different: The front room will function more as a bar, with snacks like rosemary-and-duck-fat popcorn and grilled spare ribs, and the full menu includes some new dishes, like lime-shrimp tostadas, fish in a grilled corn husk, and a selection of sausages, mini-arepas, and queso fundido. But steak remains a priority here, and there are four different cuts now on the menu — as well as Colonia Verde's excellent burger with pão de queijo (or Brazilian cheese bread) as its bun.
Fortunately, the space — which earned a nod from the James Beard Foundation for Outstanding Restaurant Design — is just as lovely. (In Grub's humble opinion, the outdoor patio is one of the best under-the-radar outdoor-dining spots to be found in New York.) The restaurant is in soft-open mode now, with full service starting up again on June 23. Check it out: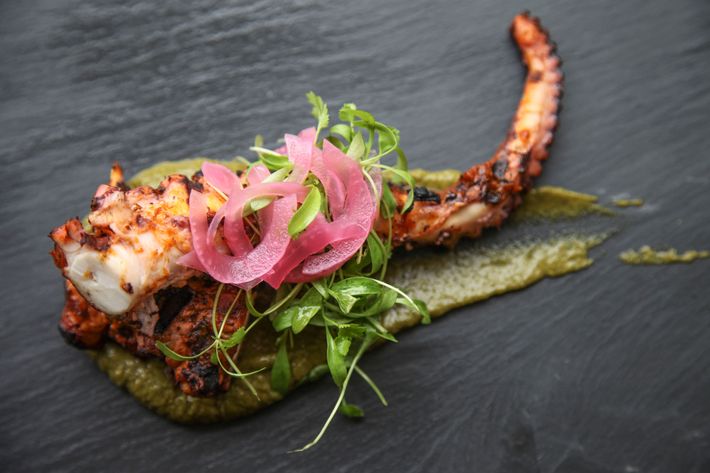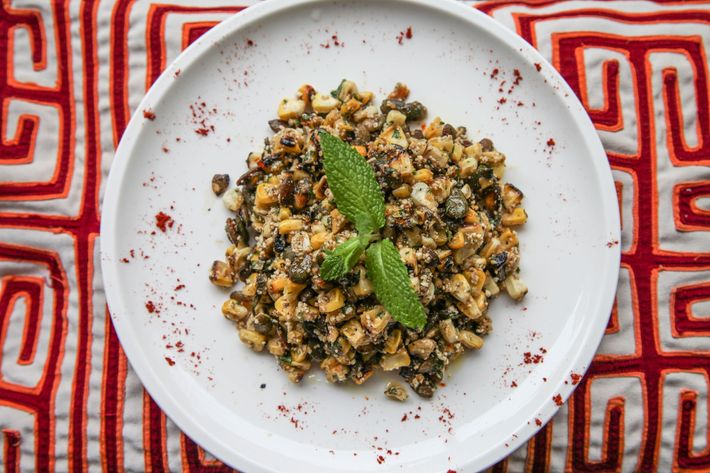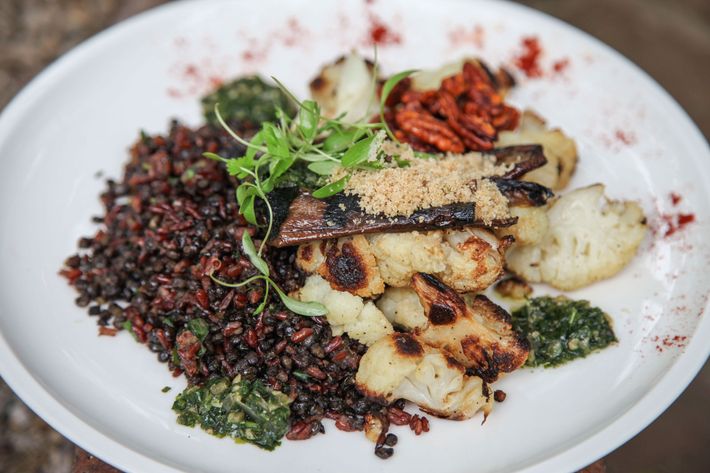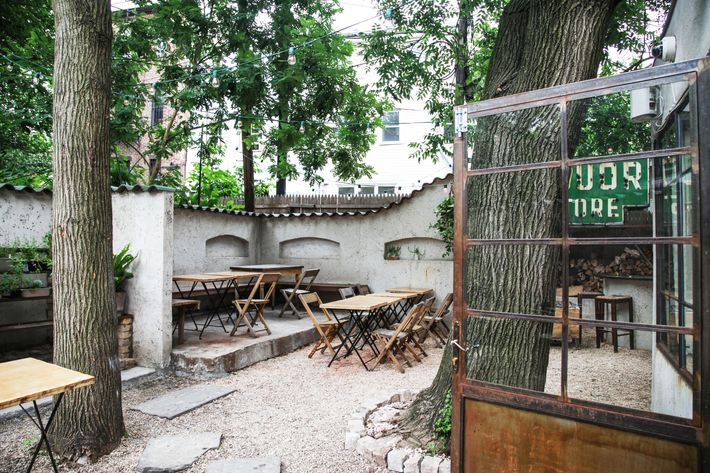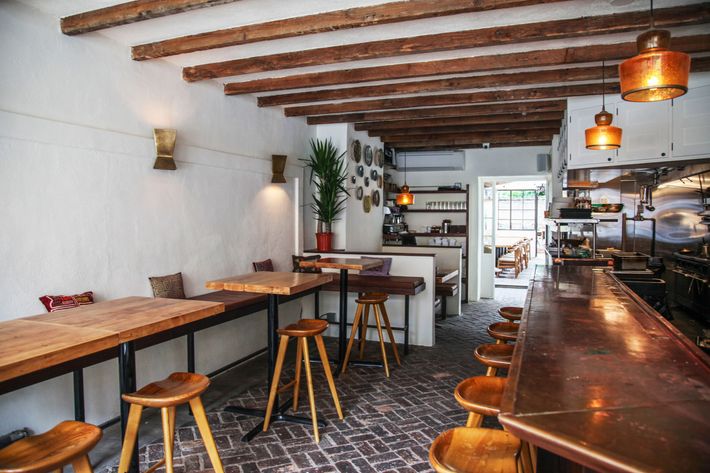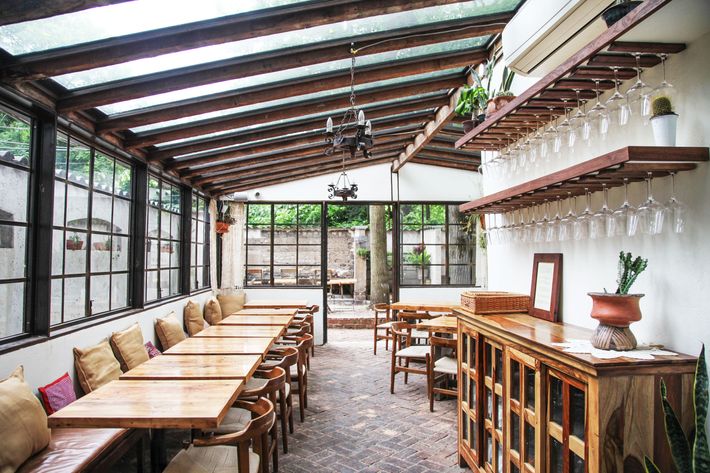 Menu [PDF]
Botanos Menu [PDF]