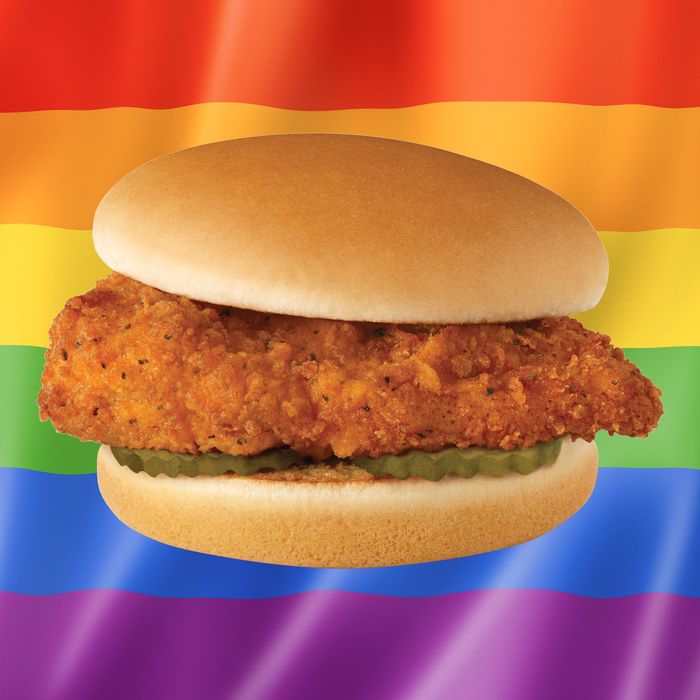 Definitely a step in the right direction.
One group handing out food at this year's Iowa City Gay Pride is going to look like it seriously got its dates mixed up: Pridegoers will be digging into free Chick-fil-A sandwiches at their annual picnic, assuming they can stop scratching their heads long enough to eat.
Adam Donius, owner of a location in Iowa City, is donating 200 sandwiches to the festival, on June 19 and 20. Chick-fil-A franchisees who value inclusivity have spent years fighting the chain's anti-gay reputation, which started when CEO Dan Cathy said that his whole company is "very much supportive" of the biblical definition of a family. While some franchisees have done things like distribute free-meal coupons at same-sex-marriage rallies, few have gone as far as sponsoring an actual Pride event.
[KCRG]