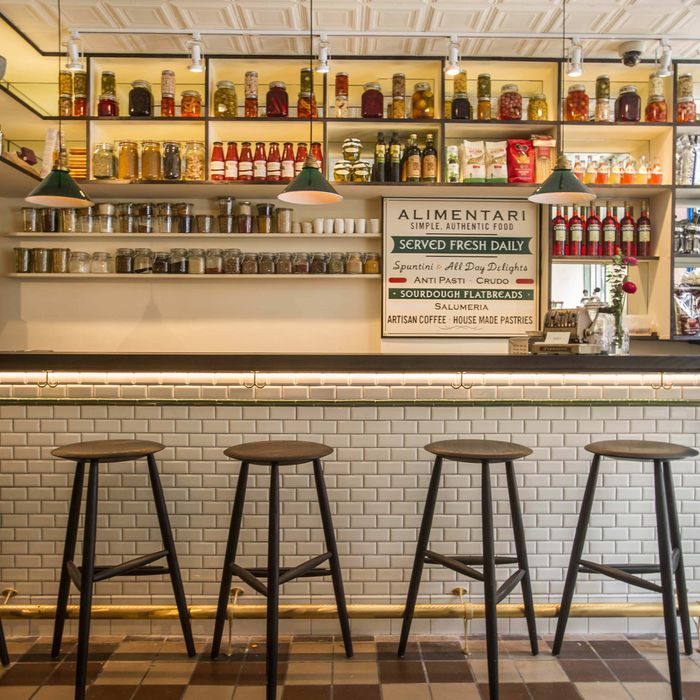 Linden Pride worked with the former owners to preserve the history of the space.
Photo: Jed Egan
Revamping a historic restaurant is quite a tricky business, but it appears that owner Linden Pride has succeeded in his effort to "retain and reinvigorate the concept and the brand" of 100-year-old Caffe Dante. With the help of Figure of 8 Hospitality, Pride (an AvroKO alum) has maintained the vintage appeal — and actually restored some of the original elements of the space, like a pressed-tin ceiling, green-leather banquettes, and historic photos from the café's past. (In 2014, Caffe Dante reopened with a new look, and many regulars felt like it lost some of its charm.)
As for the food at Dante (Pride has dropped the "Caffe"): The menu includes many small plates, but they're not unbearably trendy. It's pretty standard Italian-American food, with offerings like beef tartare, burrata, meatball sliders, and a selection of flatbreads. And, in a real tribute to the original, there's cannoli.
The cocktail list, conceived by Naren Young (Saxon + Parole, PUBLIC, the Daily), is extensive. His drinks are meant to be enjoyed all throughout the day — a burgeoning trend — though, for now, Dante is open at 5 p.m., with breakfast and lunch service to follow. Take a look: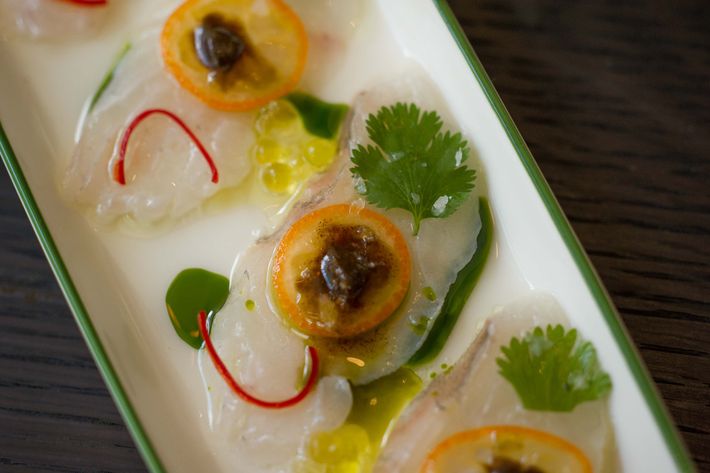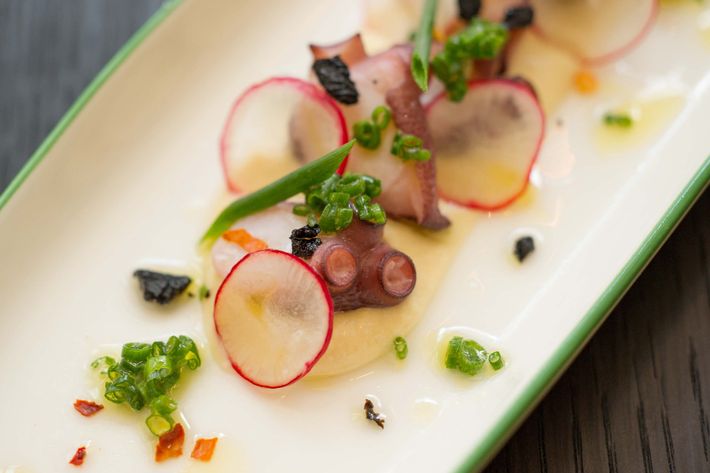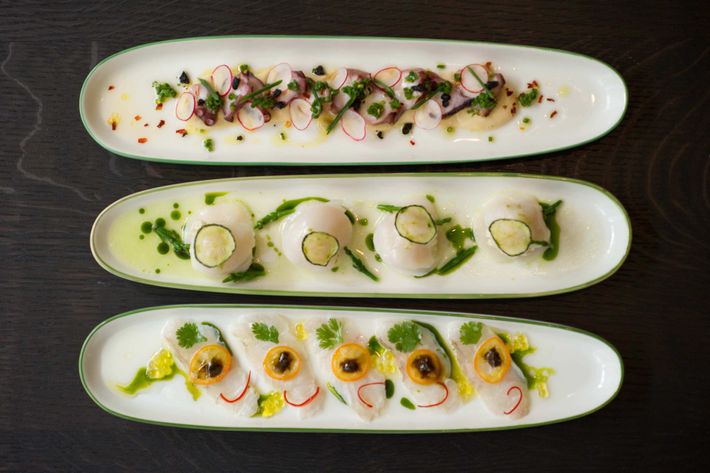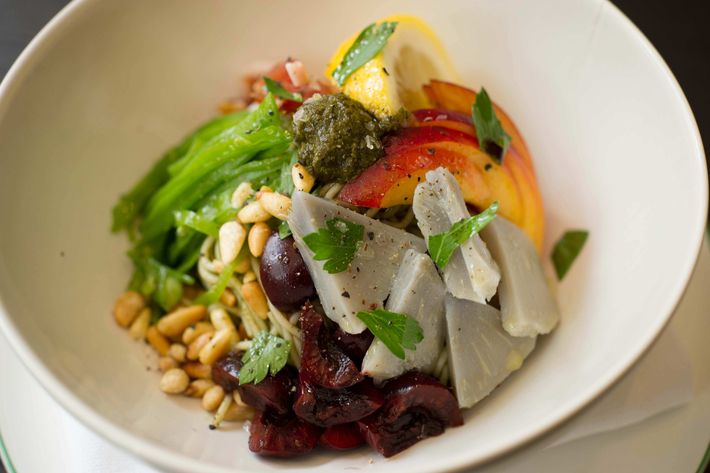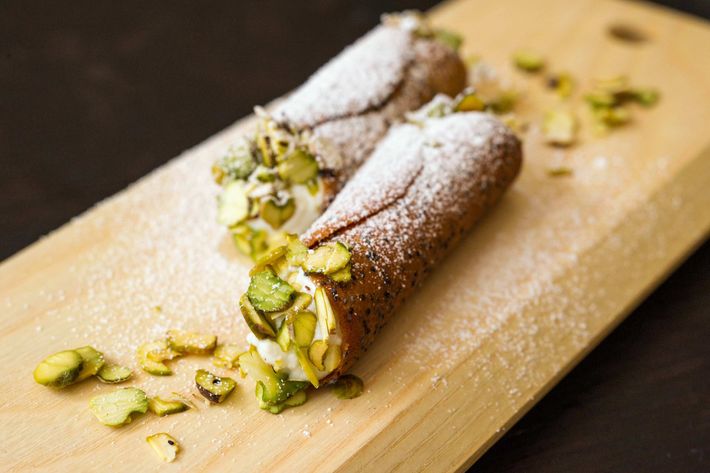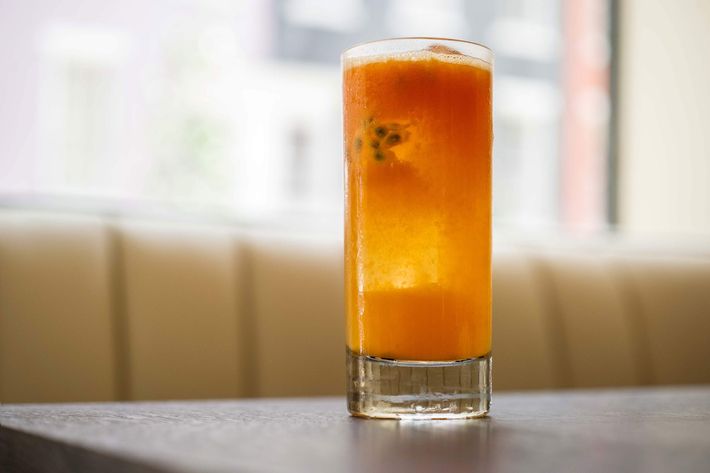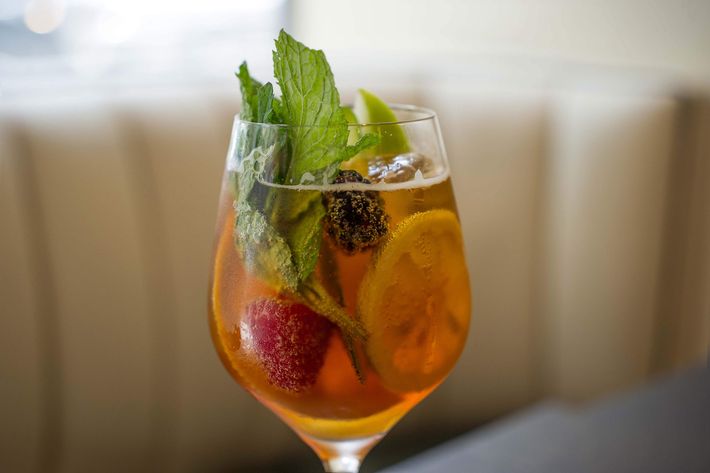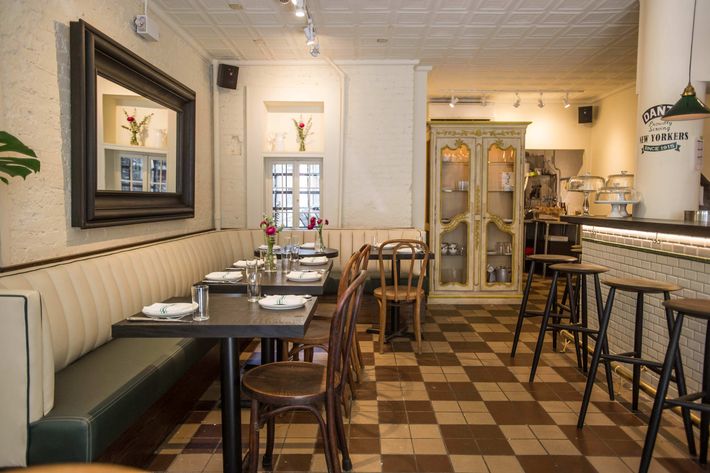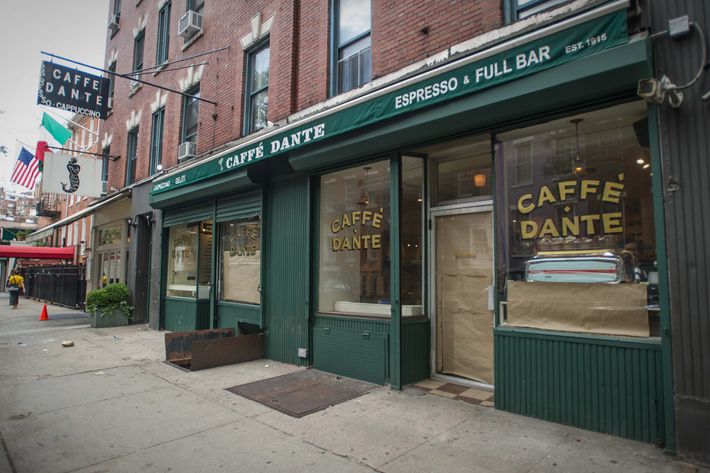 Menu [PDF]
Dante, 79-81 MacDougal Street, 212-982-5275