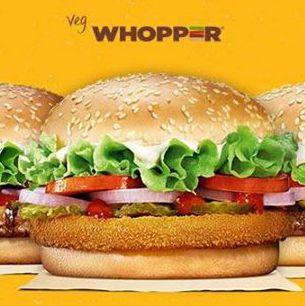 Coming soon?
Photo: Burger King India/Facebooj
Burger King's decision to tailor-make Whoppers for India's largely vegetarian-leaning masses is apparently paying off, because it looks like the chain is planning to export it to other markets very soon. Time, in other words, for Americans to start preparing for Paneer King Melts and Veg Chilli Cheezos.
Burger King India CEO Raj Varman has said, "Looking at the response here, the global management is evaluating introducing some of these options going forward to other vegetarian-friendly markets like the U.K." Clearly any exec worth his or her salt will see the love that meatless burgers are getting right now in the U.S., from Brooks Headley's quinoa patty to the black-bean prototype Wendy's is toying with, and instantly realize America should top out that list.