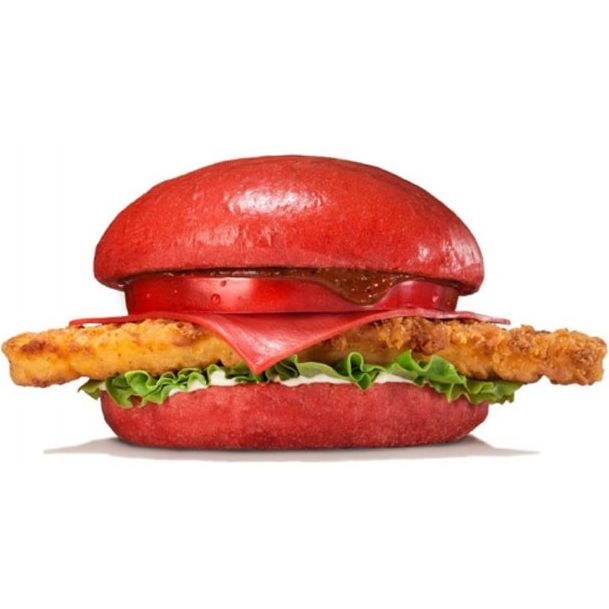 Red alert.
Photo: Courtesy of Burger King
As the sequel to last year's ghastly ink-black burger, Burger King Japan has unleashed a new bright-red version. The dyed-burger encore, called the Aka Samurai Chicken, has a bun and slice of cheese that rely on tomato powder for their fire-extinguisher coloring, and there's also a red-miso-and-hot-pepper sauce. The sandwich comes in a beef version as well, swapping the tomato for a thick slice of grilled onion. Both go on sale for the rough equivalent of $5 on July 3.
In even more good news, Burger King's press release says that the chain took the original Kuro Shogun black burger and "improved" it. In August, the new version will keep those prized black buns, black cheese, and black sauce, but get rid of the fresh veggies (ludicrous idea!) and go full Grim Reaper by adding deep-fried eggplant that looks a bit cadaver-esque.
[WSJ]