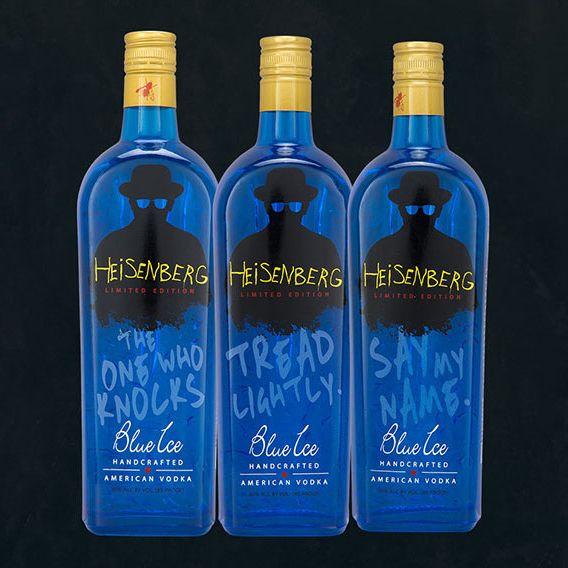 The bottle may be blue, but the vodka itself is clear.
Here's a better way to get your Heisenberg fix: Blue Ice Vodka and Sony Pictures have teamed up to create three limited-edition bottles of vodka. Californians can find them on liquor shelves right now, and they're also available online at Reserve Bar (a nationwide release is supposedly on its way).
Bottles come with the phrase "Say My Name," "The One Who Knocks," or "Tread Lightly," and the official ad works in a Walter White(-ish) voice-over, the intro music, periodic-table elements … basically what Pollos Hermanos fans might call the whole enchilada:
The one thing the company didn't copy, though, is the color of Heisenberg's meth. Heisenberg Blue Ice is just plain old, boring clear vodka.
[Blue Sky Vodka via First We Feast]