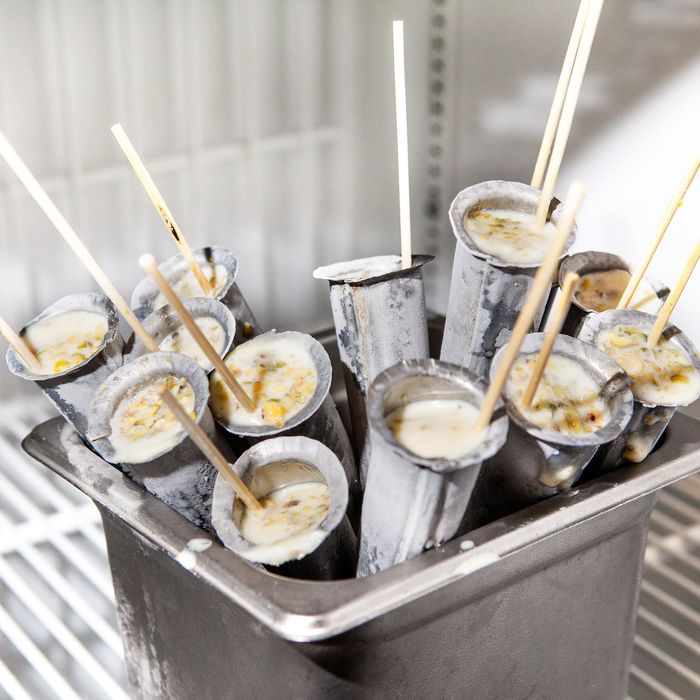 It's worth the wait.
Photo: Konstantin Sergeyev
New York's ice-cream wars have really ramped up in recent years, spurred on by a bevy of excellent new shops and stakes-raising creations like the black-and-white-cookie ice-cream sandwich and, uh, Kanye West Ice Cream Week. The latest contestant in this frozen-treat frenzy isn't even ice cream as Americans understand it, but is instead the ultradense kulfi. New York is certainly no stranger to this classic Indian treat, which can be easily found in the freezer aisles of Indian grocers in Queens and at restaurants like Junoon and Tamarind. But the cardamom and pistachio version being made at the recently opened Babu Ji, which comes to Alphabet City by way of Melbourne, is the one you'll want to make your regular fix this summer.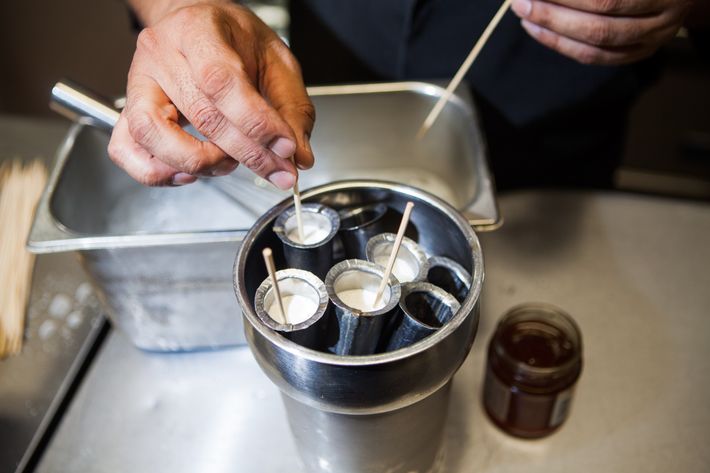 "We have such a long summer, days with 100 percent humidity, and having no proper electricity, kulfi is the only thing that cools you down in the afternoon," Jessi Singh, the restaurant's chef and co-owner alongside his wife, Jennifer, says. "That's what mom or grandma makes for you to cheer you up."
Nostalgia is all well and good, but what makes Singh's kulfi so impressive is the time he invests into doing it right. The whole process takes up almost an entire day, beginning with the cooking of the milk base, to which the cardamom, pistachio, and honey are added. This alone takes five to six hours — kulfi is traditionally made with fattier buffalo's milk, so Singh needs to cook the cow milk he uses longer to get the right creaminess — and involves constant stirring. Afterwards, the milk is brought down to room temperature and frozen for 12 hours in traditional metal molds that Singh smuggles back from India.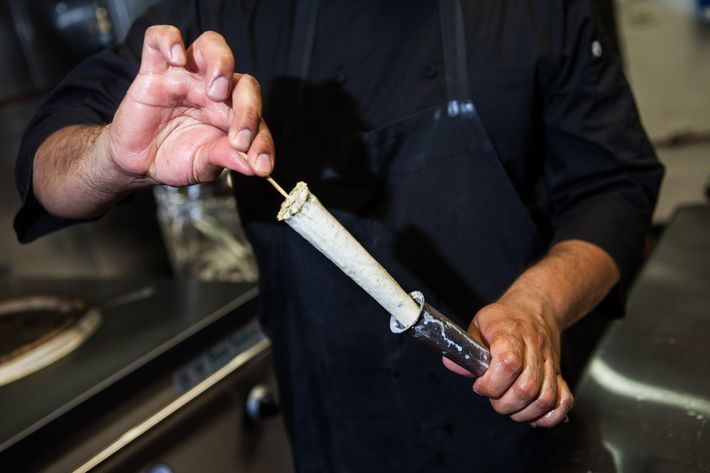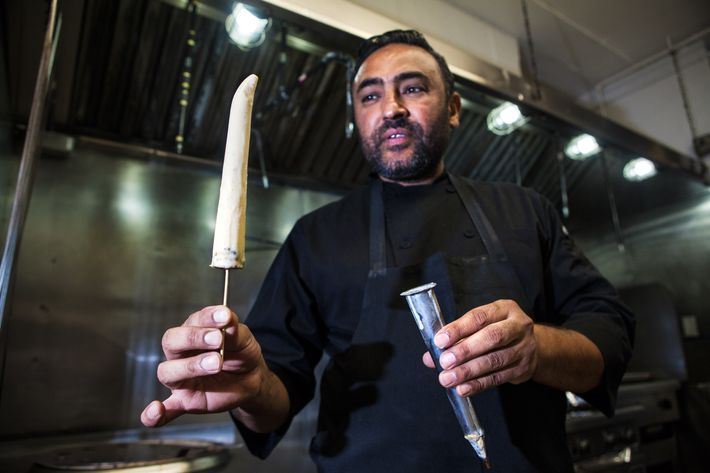 What comes out of the freezer has a texture more like chewy mochi than silky soft-serve. It's smooth and uniformly dense, intensely creamy and aromatic, the kind of ice cream that you can actually bite into. When you finally, regretfully, get to that last bite, you'll find a ring of cardamom and pistachio — something delightfully, if unintentionally, reminiscent of that summertime classic, the King Cone. There's only one flavor available right now, but eventually Singh plans to offer a clove-and-ginger-charged chai and, longer down the line, local fruit flavors.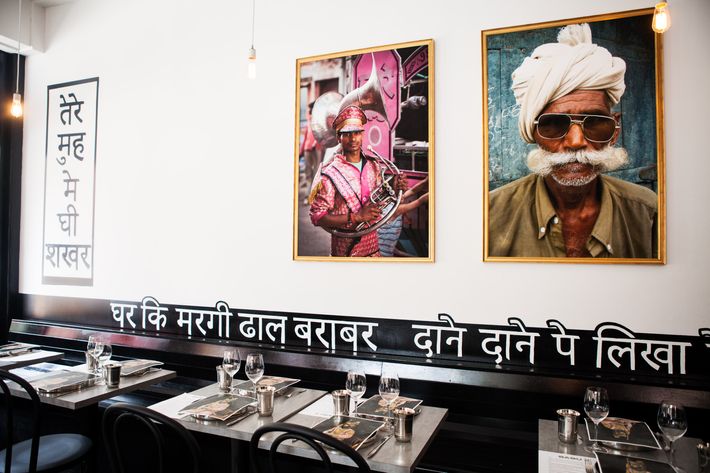 Babu Ji, 175 Avenue B at East 11th St., 212-951-1082
Menu [PDF]