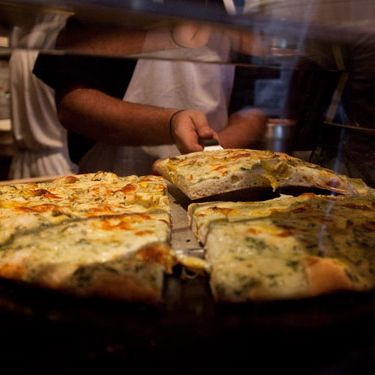 You either love it or hate it.
Photo: Konstantin Sergeyev
Soon, Artichoke Basille will bring its famous (or, depending on whom you ask, infamous) artichoke-spinach slices to Park Slope — its first foray into Brooklyn. (There are three in the city, another in LaGuardia, and one in Astoria.) It's joining a competitive local pizza scene anchored by Franny's, but the new location, at 59 Fifth Avenue, is conventionally located just off the Bergen Street subway stop — all the better to attract late-night drunken revelers.