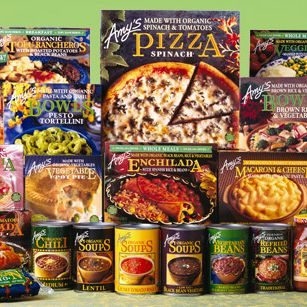 All this, made to order.
Photo: Amy's Kitchen
It looks like Amy's Kitchen is finally breaking out of the freezer aisle: After more than two years of anticipation, Bay Area fans of the organic, vegetarian packaged foods will be able to hit the company's first Amy's Drive Thru in Rohnert Park this summer. There, Amy's will serve vegetarian takes on fast-food standards — think burritos, veggie burgers, gluten-free pizzas, chili, and shakes — but, in a twist, make it all fresh to order.
Fans have wondered why the project took so long to get off the ground, and the founders say it's because they're so meticulous, testing thousands of pounds of potatoes to land just the right variety for French fries. (Or, more likely, they just wanted to make sure their food was listeria-free).
If the first branch is a success, expansion is in the cards. The timing couldn't be better, too, what with phasing out artificial ingredients and eliminating GMOs being all the rage in fast food right now.