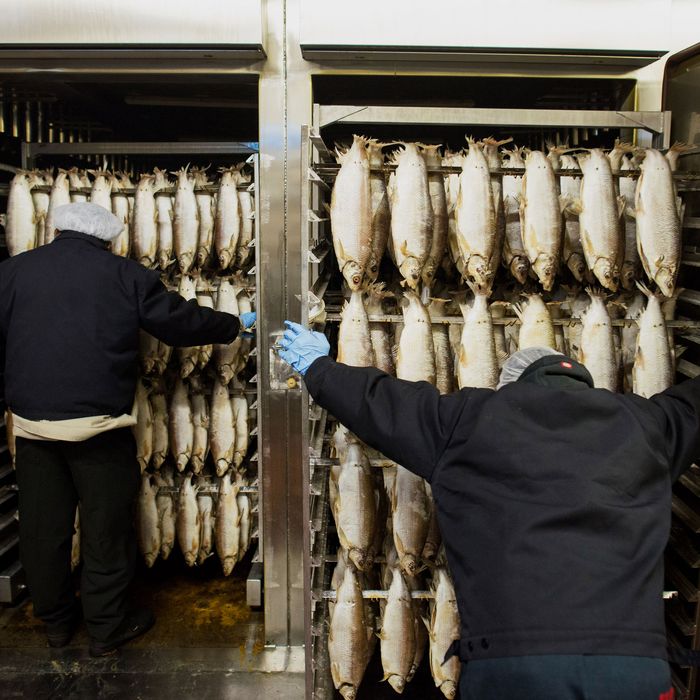 Think of all the missed brunch opportunities.
Photo: Ron Antonelli/Bloomberg via Getty Images
It's a horror story straight out of an appetizing fiend's worst nightmare: Acme Smoked Fish, the family-run Greenpoint business that supplies whitefish and nova lox to everybody from Russ & Daughters to Zabar's, is claiming that Hall Street Storage is responsible for spoiling 70 tons, or $500,000, of its fish.
According to a lawsuit filed by Acme on Tuesday, the fish got deposited in the summer of 2014 and rotted after Hall Street turned off its refrigeration. The boneheaded move occurred while the warehouse was upgrading electrical wiring and installing new refrigeration equipment, and Acme is seeking $1.9 million in damages. Thankfully, the lost product amounts to a paltry fraction of Acme's total revenue — which is reported to be between $100 and $500 million annually.
[DNA Info]