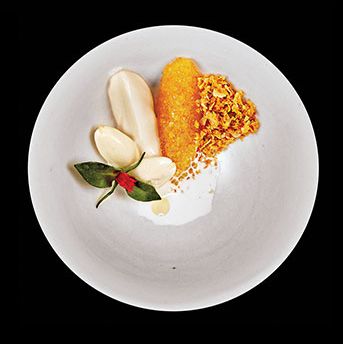 Photo: Bobby Doherty/New York Magazine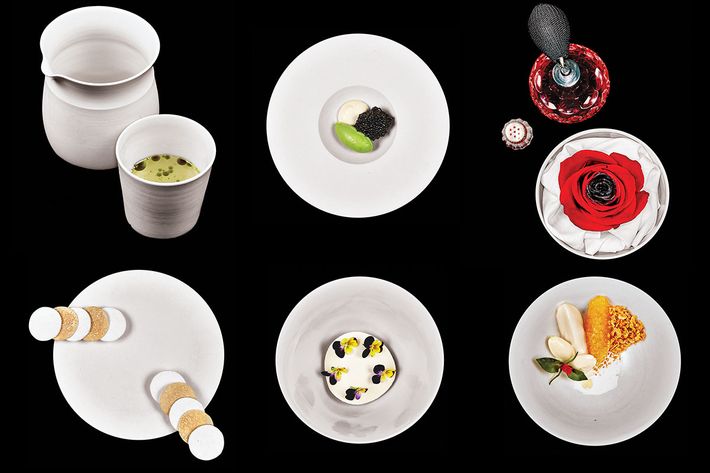 "Please tell me you're writing the obituary of the tasting menu," a knowledgeable eater asked me hopefully the other day when I mentioned that I'd been gorging myself on multicourse dinners around town. Well, no such luck. It pains us to report that, if anything, the gourmet-tasting-menu craze, which began with David Chang's original Ko close to a decade ago, is going stronger than ever. Over the last several months, newly refurbished tasting ateliers, discreet dining bars, and elaborately conceived chef's menus have been popping up around this omakase-obsessed city with such frequency that it's hard to keep track of them all. Here are report cards on six of our favorite new menus, ranked in general order of preference, complete with the dining highlights and lowlights, the number of courses you'll have to eat, the time it will take to eat them, and, of course, the prices.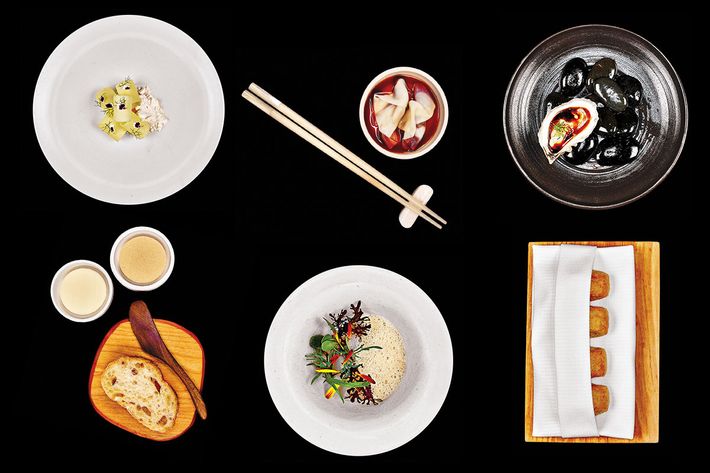 Atera
The much-praised Danish chef, Ronny Emborg, is less of an overt haute forager than his talented predecessor, Matthew Lightner (dishes at this discreetly elegant Tribeca tasting room are no longer served on river pebbles or beds of moss, for example), but the deft combination of elemental flavors (birch bark, juniper, a whiff of wood smoke), impeccable ingredients, and first-class technique makes this our favorite new multicourse, big-money tasting extravaganza in town.
Courses: 19 (varies).
Cost: $235, service included.
Time: Two hours, 31 minutes.
Highs: Peanut-butter-and-jelly-like foie gras garnished with black-currant fruit leather; the impossibly delicate lamb saddle en croûte with a burnt-onion jus; the nonalcoholic "temperance"-cocktail pairing.
Lows: The price, which doesn't include the $195 for drink pairings.
77 Worth St., nr. Church St.; 212-226-1444.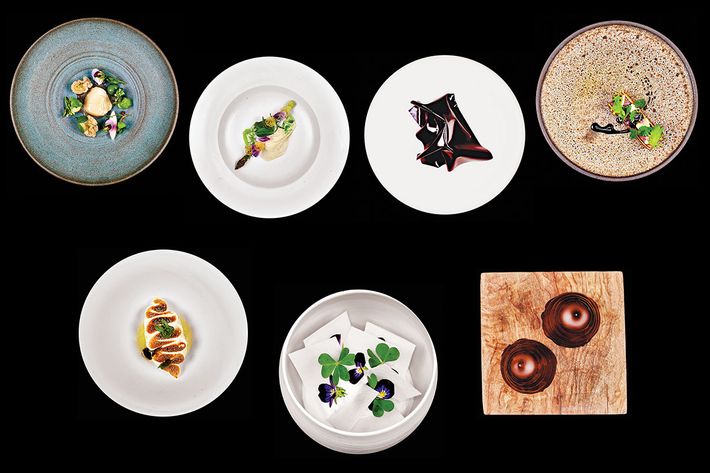 Yuji Ramen/Okonomi
Yuji Haraguchi composes his famous ramen tasting according to "mottainai" (utilizing every bit of every ingredient) at this elegant little sandbox-size Williamsburg establishment, and serves it for one sitting only, on Saturday and Sunday evenings. Even if you're not a card-carrying ramen freak, the impeccable presentation and subtle ingenuity of Haraguchi's cooking make it feel like you've stumbled into a little gem of a restaurant in one of the more obscure neighborhoods of Tokyo.
Cost: $100.
Time: Two hours.
Highs: The tilefish ochazuke, flavored with leek and fennel; the chilled mazemen noodles folded with puréed soft-shell crab; the cool, green seaweed-spiked ramen agnolotti stuffed with monkfish-liver purée.
Lows: The alcohol choices could be more elaborate, as could that age-old omakase Achilles' heel, dessert.
150 Ainslie St., nr. Lorimer St., Williamsburg; no phone.
Ko
This state-of-the art reboot of David Chang's seminal East Village omakase bar is more lavish and comfortable than the original, but also slightly more impersonal. There's nothing wrong with the top-class, consistently innovative menu, however, which is orchestrated by one of Chang's most talented and loyal lieutenants, Sean Gray.
Courses: 14 (varies).
Cost: $175.
Time: Two hours, ten minutes.
Highs: The mille-feuille pastry with trout roe and matcha tea; the soft scrambled eggs with Osetra caviar; any piece of fish you can get your hands on, and, if you have the cash, the excellent drinks pairings by the beverage director, Jordan Salcito.
Lows: The antiseptic new digs at the bottom of a new condo off the Bowery.
8 Extra Pl., nr. E. 1st St.; no phone.
Empellón Cocina
The hypertalented Alex Stupak throws everything but the proverbial kitchen sink into this Mexican-themed, four-seat "Kitchen Table" tasting marathon. Prepare to do a lot of eating with your fingers and to nod politely when the chef says, "We're going to make a salsa out of grasshoppers now, if that's okay."
Courses: 24 (it's possible I lost count).
Cost: $150.
Time: Two hours, 30 minutes.
Highs: Trout-belly-tartare flautas; quail eggs wrapped in tempura-fried chorizo; the inverse al pastor taco with grilled pineapple dripped with lardo; and, for dessert, the wonderfully decorative rhubarb tres leches cake.
Lows: The sheer volume of the meal, which Stupak admits has caused more than a few diners to "tap out" before dessert.
105 First Ave., nr. 6th St.; 212-780-0999.
Semilla
The three-sided dining bar of this pleasant tasting room is as cramped as a submarine, but the friendly, even boisterous vibe and the casually sophisticated nature of Per Se alum José Ramírez-Ruiz's consistently satisfying "vegetable forward" cooking (the name is Spanish for "seed") make it feel like you've dropped in at the chef's home kitchen. If you're weary of spending your own cash (instead of, say, the magazine's), this is the place for you.
Courses: Eight (varies).
Cost: $75.
Time: One hour, 40 minutes.
Highs: The justly famous sourdough bread (it takes two days to make); the fried spring-onion pancake; the chopped salad with tuna and asparagus; pastry chef Pamela Yung's soothing rhubarb dessert, topped with Earl Grey ice cream; and the (relatively) low cost, which makes it one of the best tasting deals in the city.
Lows: I could have used maybe one or two more courses, plus another hint of protein.
160 Havemeyer St., nr. S. 2nd St., Williamsburg; 718-782-3474.
Alder
After the closing of his famous downtown atelier wd-50, it was only a matter of time before Wylie Dufresne began dabbling with the tasting format at this elevated East Village gastropub. Some of his experiments work better than others, but if you're a devotee of the master's particular brand of madcap cooking, the $65 sticker price is hard to beat.
Courses: Five, plus the amuse-bouche.
Cost: $65.
Time: One hour, 39 minutes.
Highs: The silver-dollar-size octopus okonomiyaki pancakes with tiny butter-shaped pats made from Kewpie mayonnaise; the cinnamon-and-Ovaltine dessert cake; the fact that you can complement dinner, if you're still feeling peckish, with items from the great à la carte pub menu.
Lows: Some dishes sound more interesting than they taste, and the casual pub-style dining room detracts a little from the sense of occasion.
157 Second Ave., nr. 10th St.; 212-539-1900.
*This article appears in the June 29, 2015 issue of New York Magazine.