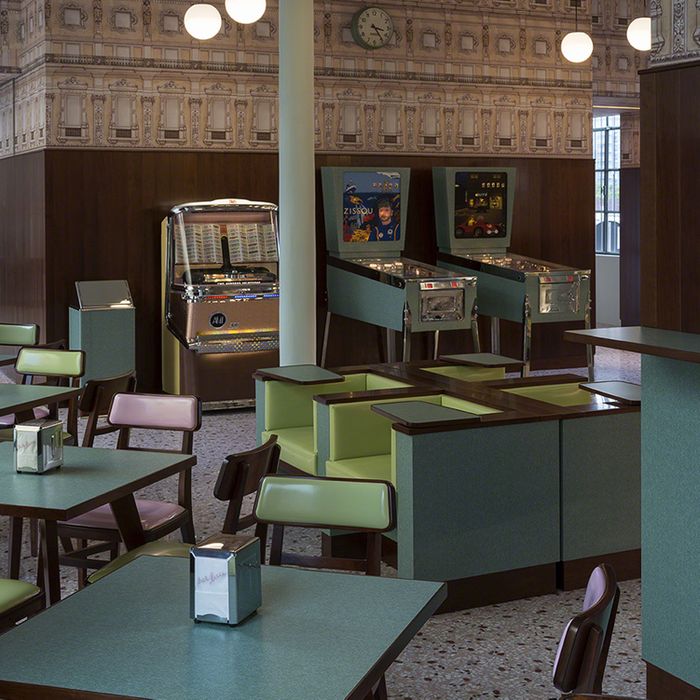 Photo: Attilio Maranzano/Courtesy Fondazione Prada
Attention all Wes Anderson super-fans: It's time to pack your vintage monogrammed luggage for Italy — Prada's new art and culture complex, which opens in Milan this weekend, includes a café called Bar Luce that's designed by the director. It's easily the most Wes Anderson-y thing ever that doesn't involve Bill Murray.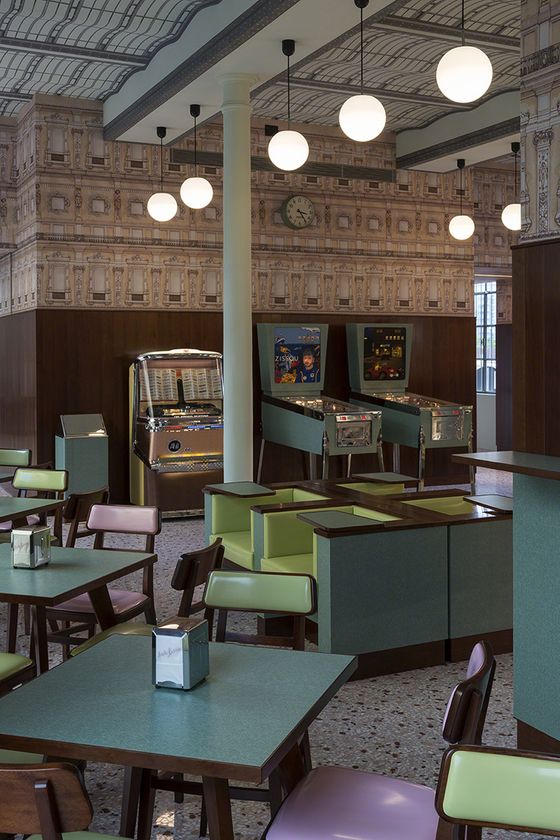 The pastel Formica, terrazzo floor, and patterned wallpaper, which look like they were lifted from the Grand Budapest Hotel film set, are actually not-so-subtle winks to mid-century Italian cinema (classics like Miracle in Milan by Vittorio De Sica) and Milanese architecture (like the famed Galleria Vittorio Emanuele II). Anderson explains, "I tried to make it a bar I would want to spend my own non-fictional afternoons in."
Here's another angle of the space:
And yes, that is a Steve Zissou pinball machine against the wall.
[Wired]