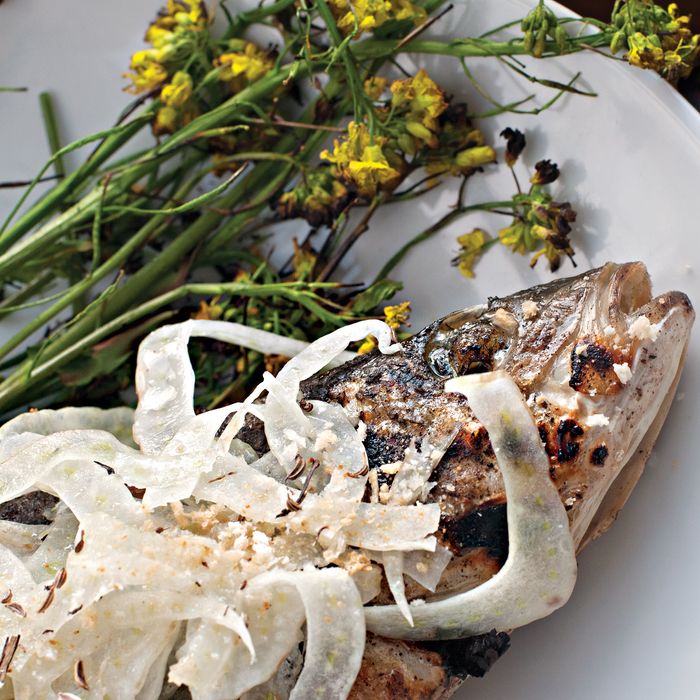 Grilled Branzino with fennel, lime, mace, and anise.
Photo: Kathryn Palmieri/New York Magazine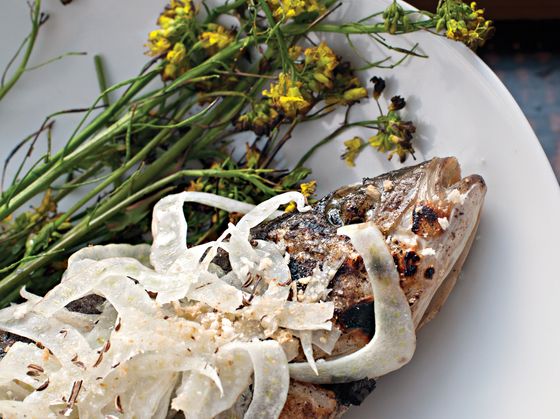 Crown Heights isn't lacking for Caribbean restaurants, but the Food Sermon, which opened in February, brings something new to the neighborhood. How many other curry-goat purveyors keep copies of Thomas Keller's sous-vide primer, Under Pressure, and books by Alain Passard and Magnus Nilsson stacked up next to the self-service counter or have the TV tuned to Netflix's heady new series Chef's Table? You can attribute these haute culinary leanings to owner Rawlston Williams, a native of St. Vincent and the Grenadines who immigrated to New York at age 10. He graduated from cooking school three years ago, but before that, he studied theology, which might explain the shop's motto, inscribed on both the counter and the takeout menu ("We believe in you!").
With only nine counter stools facing the street, the space is mostly open kitchen — gleaming tile, electric induction burners, the wall hung with a sizable spice rack and knives for every purpose. The dishes that issue forth are Williams's idea of Caribbean cuisine, which is to say a hybridized, fusion, nigh healthful version, where one night's whole-branzino special ($19; pictured at top), its moist flesh crowned with curls of fennel and toasted panko, can coexist with curry chicken with red beans and rice. Williams, who grew up eating made-from-scratch seitan as a Seventh-day Adventist vegetarian, borrows freely from the neighborhood's various pantries without aspiring to Jamaican-jerk-joint authenticity or Trini-doubles-hawking tradition. "It's what I think the food should be," he says. "Why does everything have to be the same?"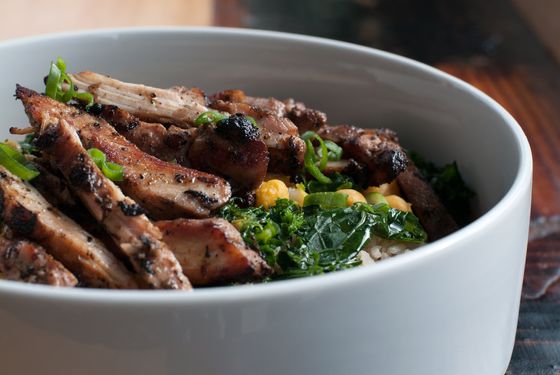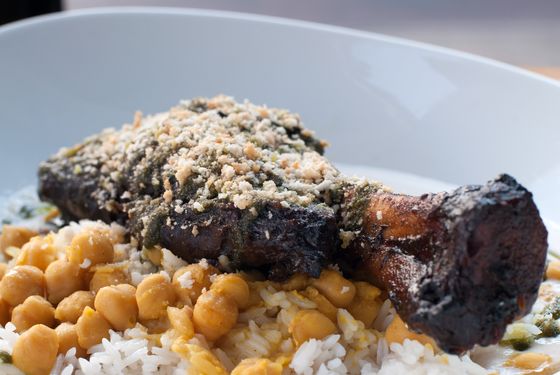 If the Food Sermon has a signature dish, it's the Island Bowl: the chef's mix-and-match assortment of protein, starch, and sauce. The lamb option ($14) turns out to be an entire shank protruding almost comically from its deep white vessel (pair it with chickpeas and rice and a creamy coconut-ginger sauce tinged with lemongrass). Williams also makes his own roti ($6.50), stretchy griddled crêpes you use to scoop up morsels of goat, chicken stew, or tofu with chickpeas and sweet potato. (Spicing tends to be subtle and seasoning delicate, and even the house hot sauce is more tamarind sweet-sour than chile-pepper fiery.) To wash it down, there's good sorrel and even better mauby ($2.50), made from tree bark and spices. These drinks aren't exactly novel for the neighborhood, but serving them in Mason-jar mugs might be.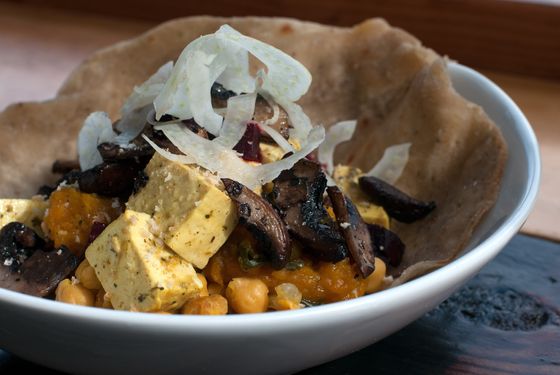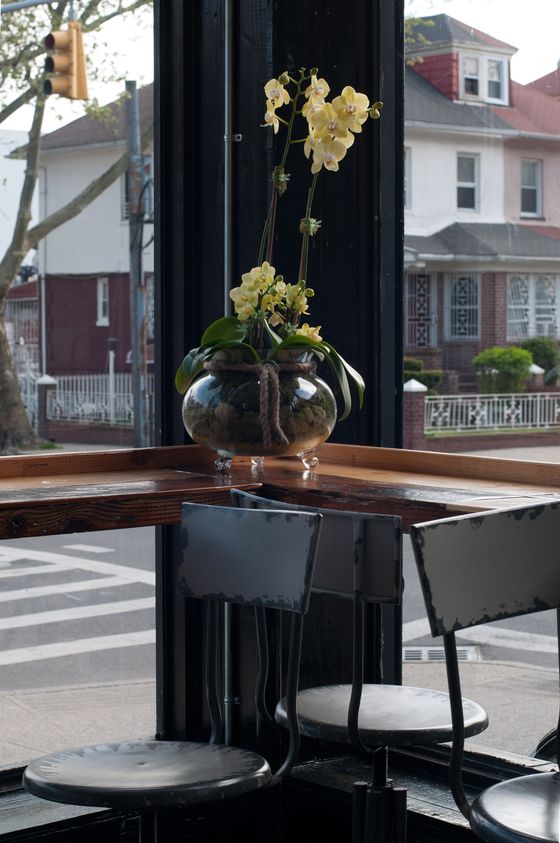 355 Rogers Ave., at Sullivan Pl., Crown Heights; 718-484-7555
*This article appears in the May 18, 2015 issue of New York Magazine.