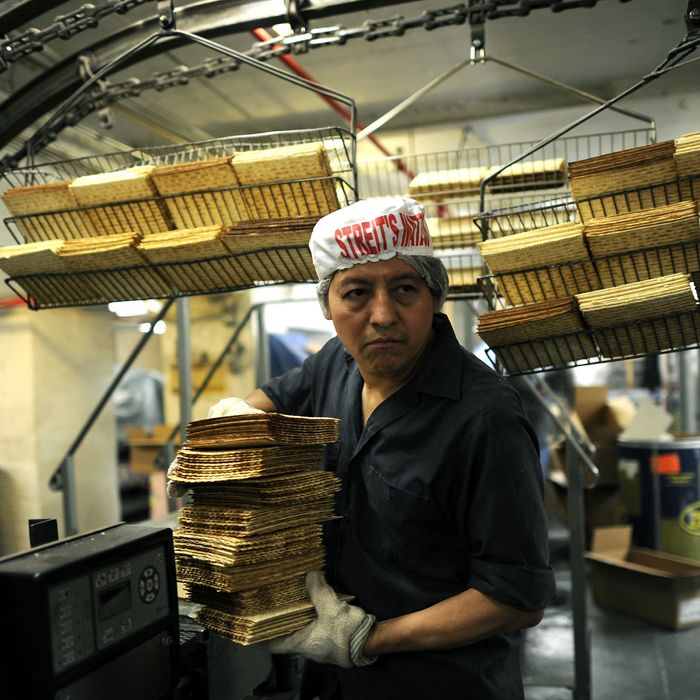 Streit's was a neighborhood fixture for 90 years.
Photo: Timothy A. Clary/AFP/Getty Images
Back in January, it was announced that Streit's Matzo — one of the few remaining vestiges of the Jewish Lower East Side — would finally leave its Rivington Street home of 90 years. Now the Real Deal reports that a massive real-estate firm has closed on the factory to the tune of $30.5 million.
What will happen to the property next isn't clear, but the sale only means that New York is that much closer to a Lower East Side without a trace of its Yiddish past. If the Streit family does reopen the factory, it'll inevitably move over to New Jersey, as the catalyst for the sale was that running a factory in downtown Manhattan had become untenable. It'd be a real shame to permanently lose Streit's, as it's a fifth-generation company that is, as the only family-owned matzo factory left in the country, actually the last of its kind.