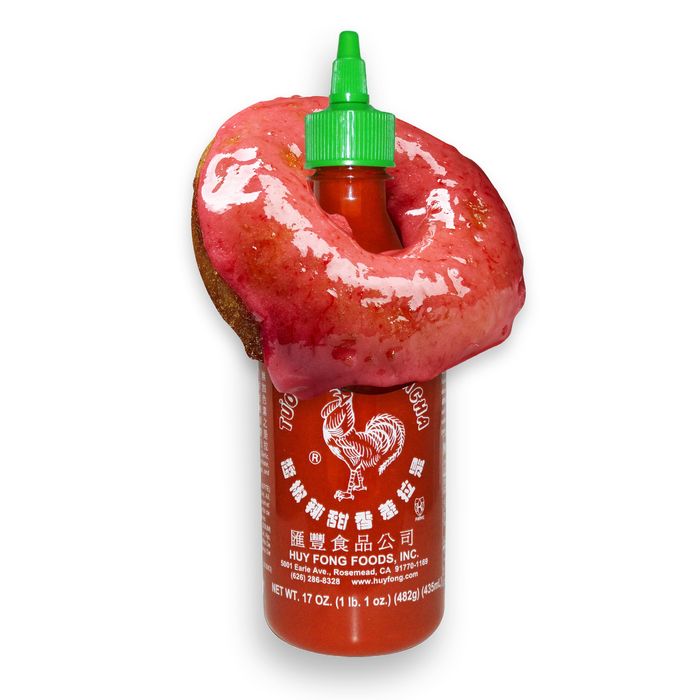 This doesn't seem too bad, actually.
Photo: Getty Images, Courtesy of Huy Fong
After invading booze, as well as taking over snacks, and fast food, sriracha is sneaking into sweets, too. Or, at least, that's how it's shaping up in Harlem, where owner Moha Orchid is serving doughnuts topped with sour cream, almond silvers, and a decorative ring of rooster sauce at his newly opened Jolie Patisserie. Which, really, doesn't sound all that bad when you think about it — so long as the hot sauce isn't applied too liberally.
Jolie, though, isn't even the first uptown bakery to throw a doughnut into the ring of Huy Fong-accented foods. Way back in 2013, local favorite Dough Loco debuted a fruitier raspberry sriracha doughnut that earned some devoted fans of its own. Everyone is headed uptown, apparently, for some sweet-minded hot-sauce innovation, which is good, because sriracha-spiked doughnuts do sound far more appealing than something like rooster-sauce-infused vodka.
[DNAinfo]