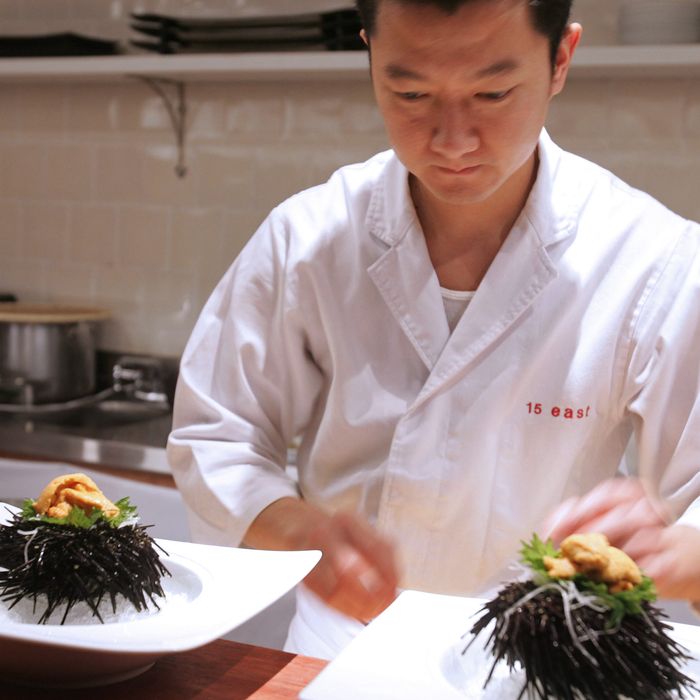 He's heading for Bangkok.
Photo: Daniel Barry/Bloomberg News
New York will lose one of its most talented sushi chefs this summer, when Masato Shimizu vacates his post at 15 East in July. Since the restaurant opened in 2006, Tokyo-trained Shimizu has been the only chef to helm the kitchen there, creating a place that, as Platt wrote in 2007, "feels like that rare and exotic thing: a traditional Japanese-run restaurant." Over the years, he garnered legions of fans for his masterfully classic sushi.
The chef, who is headed to Bangkok and may open a similar restaurant there, is the first great sushi master to exit New York since Naomichi Yasuda departed in 2010 for Tokyo, leaving his namesake restaurant in the hands of protégé Mitsuru Tamura. It still feels like a big blow to New York's sushi scene, even in the light of the recent openings of acclaimed places like Sushi Dojo, Shuko, Sushi Nakazawa, and Tanoshi.