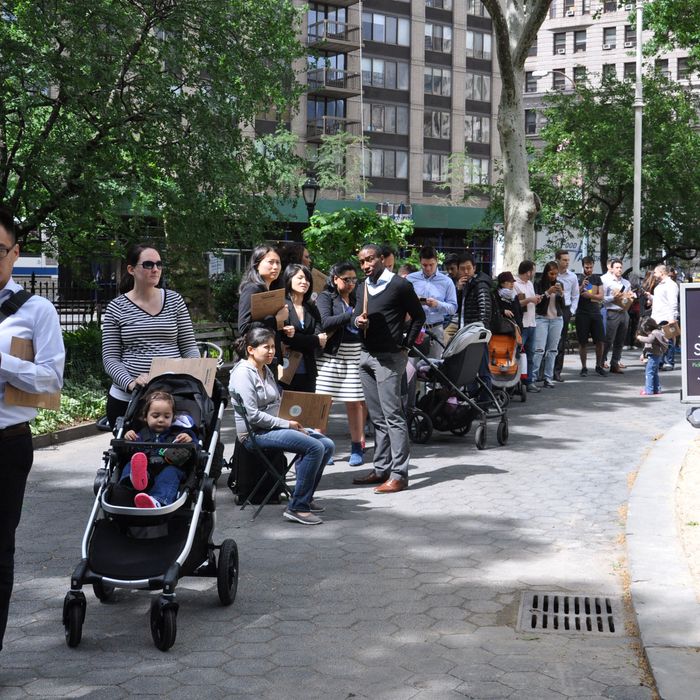 Customers began lining up at 9 a.m., two hours before service began.
Photo: Mi-Anne Chan
After seven burger-less months, Shake Shack's flagship location finally reopened today in Madison Square Park — to a long, long line of hungry Shack fans. Danny Meyer threw a giant party in honor of his firstborn, which will run until 11 p.m. tonight.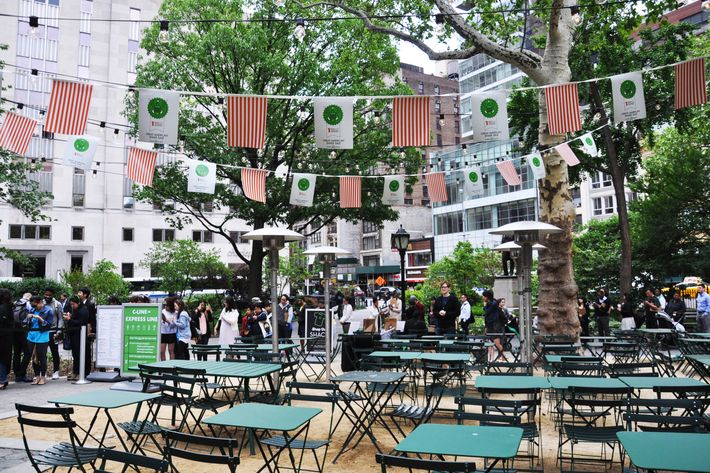 In true Shack fashion, a host of exclusive goodies were unveiled: a new ParkBurger topped with cave-aged raw cow's-milk cheese and applewood-smoked bacon; a Brooklyn Brewery beer called "Shack Phoenix"; free ShackBurger dog biscuits; and the Brooklyn United Marching Band. The restaurant has been rebuilt from the ground up, but the new outpost retains the original design — think of it more as a restoration than a renovation.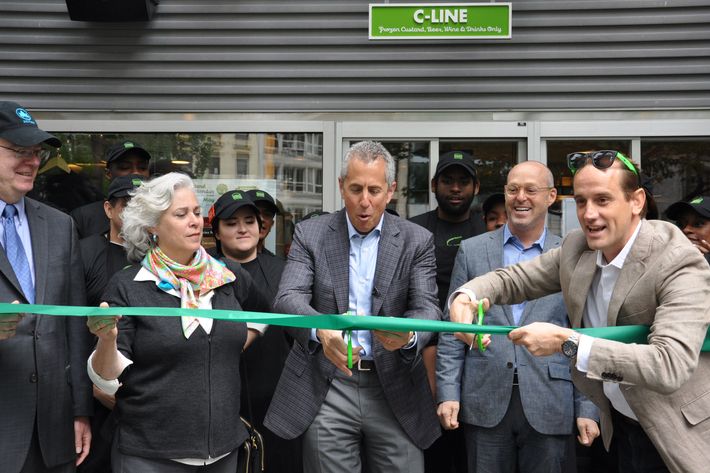 Customers started lining up two hours before it opened at 11 a.m. this morning. "My wife and I have been on a Shake Shack tour where we've eaten in all the Shake Shacks in Manhattan, but this one is our favorite," said Ken McWilliams, a longtime Shack fan who visits New York regularly from Birmingham, Alabama.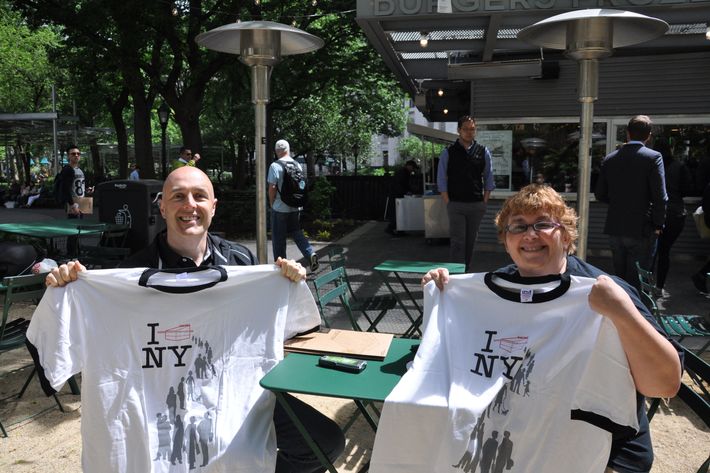 During the ribbon-cutting ceremony, Borough Commissioner William Castro said some kind words: "Shake Shack has far exceeded the Parks Department's expectations and has become a legendary stop for people in New York and throughout the world." And with today's news that Shake Shack's stock is currently up 8.17 percent, that's truer than ever.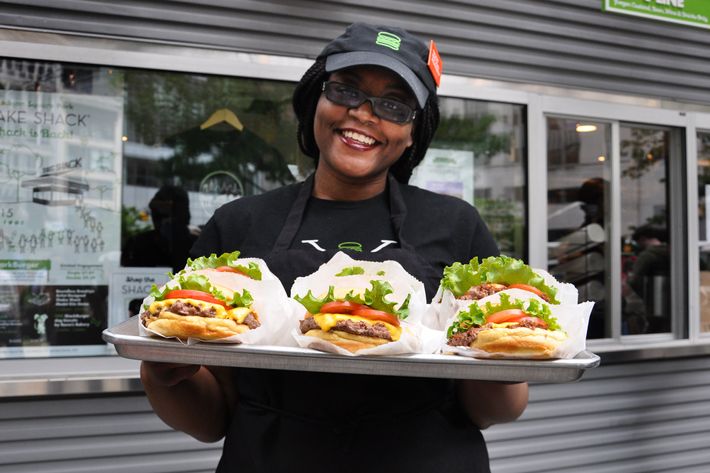 The festivities will continue through the evening, but for those who aren't able to make it, remember that the ParkBurger will be available for several months. Get excited for a summer filled with burgers, beer, and concretes in the park.