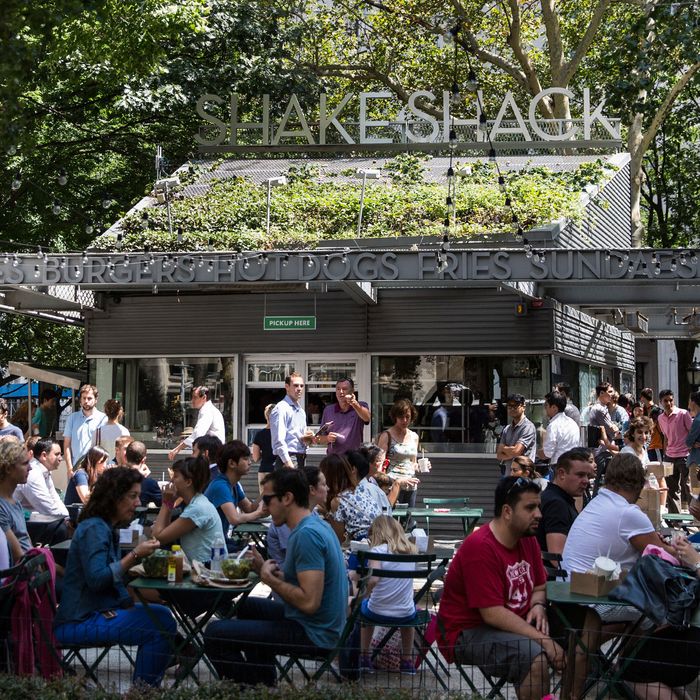 Welcome back.
Photo: Andrew Burton/Getty Images
Hallelujah: Come Wednesday, Madison Square Park's flagship location of Shake Shack will resume its burger operations. After over seven months of renovations, it's expected to have the same look and feel, but it has grown a total of four feet in width, and it has a brand-new kitchen.
Still, it's cause to celebrate, and Danny Meyer has some special menu items planned for the grand reopening. The brand-new ParkBurger, topped with cave-aged Jasper Hill Farm raw cow's-milk cheese sauce and all-natural Niman Ranch applewood-smoked bacon, is exclusive to this Shake Shack outpost. Meyer has also collaborated with Brooklyn Brewery on a special-edition beer, called the Shack Phoenix, and on Wednesday, he'll have the Brooklyn United Marching Band on hand to properly celebrate. The festivities start at 11 a.m.