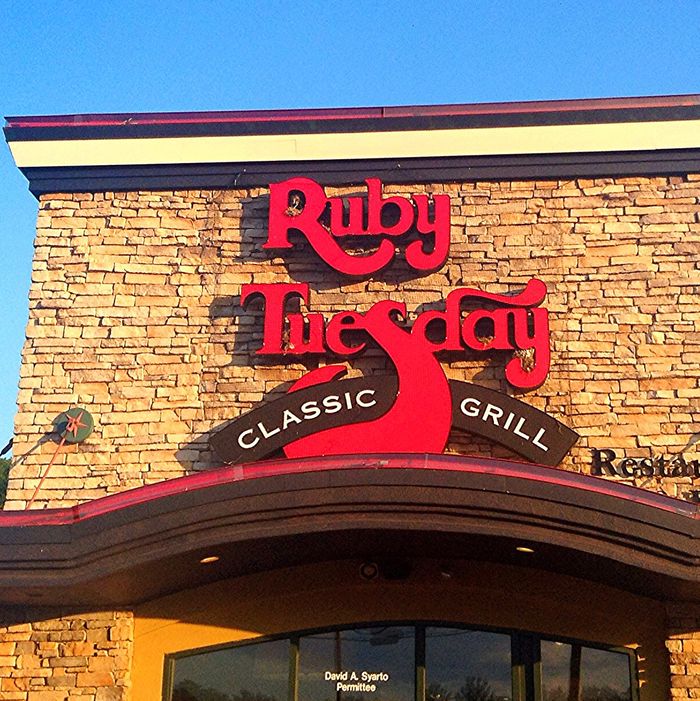 Stiffing low-paid waiters is never, ever cool, but neither is this: Matt Heflin, a server at a Ruby Tuesday in Oahu, Hawaii, took to Facebook to insult the entire U.S. Armed Forces after "some military piece of shit" allegedly left him 25 cents on a $60 bill. Quickly re-posted by Army W.T.F! Moments to a much larger audience, Heflin's rant began by warning that he'll be "going to jail" next time a soldier shorts him on a tip, but then it avalanched into this full-throated diatribe:
F–k all those dumb uneducated motherf–kers. And f–k you uncle sam. Circle A. F–K THE MILITARY. I can defend myself. Don't need your dumb ass fight some bullshit made up war. You've been duped. Think for yourself. Idiots. Oh yeah go F–k yourself. Did I hurt your feelings. Well then go F–k yourself!
Apparently, Helfin's location sits mere miles from both an Army and an Air Force base, which means his rant was pretty bad for business. Rick Nakashima, the co-owner of Ruby Tuesday franchises and son of a World War II veteran, apologized to the Army Times, saying that out of over 500 employees, Heflin is just "one apple," and that he no longer has a job.