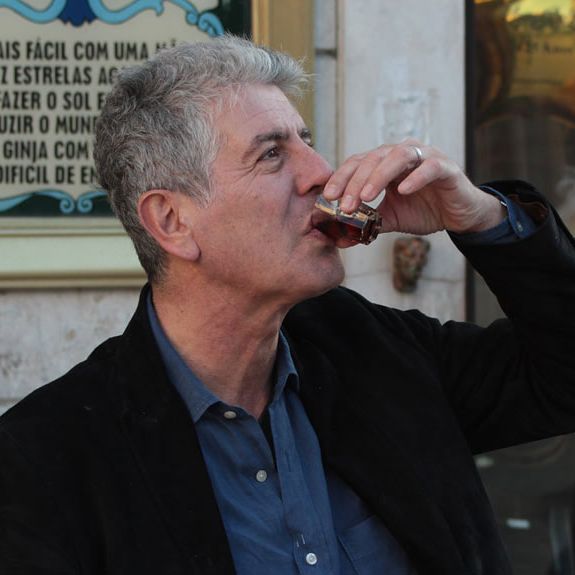 All it took was a drunken email.
Photo: Travel Channel
Following a night of one too many — or just the right number — glasses of sake, veteran journalist and Roads & Kingdoms co-founder Matt Goulding sent Anthony Bourdain a drunken email about investing in his web magazine. The two had initially met back in 2011, but Goulding described the move as a "hail mary." Much to his surprise, Bourdain responded immediately, and he's now an investing partner and editor-at-large in the online-media company. For Roads & Kingdoms — which was recently nominated for a James Beard award and has made a mission of covering overlooked corners of the world — it's a perfect match.
Bourdain will edit a new long-form section called Dispatched, but Roads & Kingdoms will also debut a pair of shorter sections, called "Breakfast" and "5 O'Clock Somewhere," which will respectively cover eating and drinking abroad. The investment gives the bootstrapping Brooklyn company a nice injection of cash, but it also offers a huge dose of credibility for its style of storytelling, which Goulding brands "slow journalism."
[Eater]