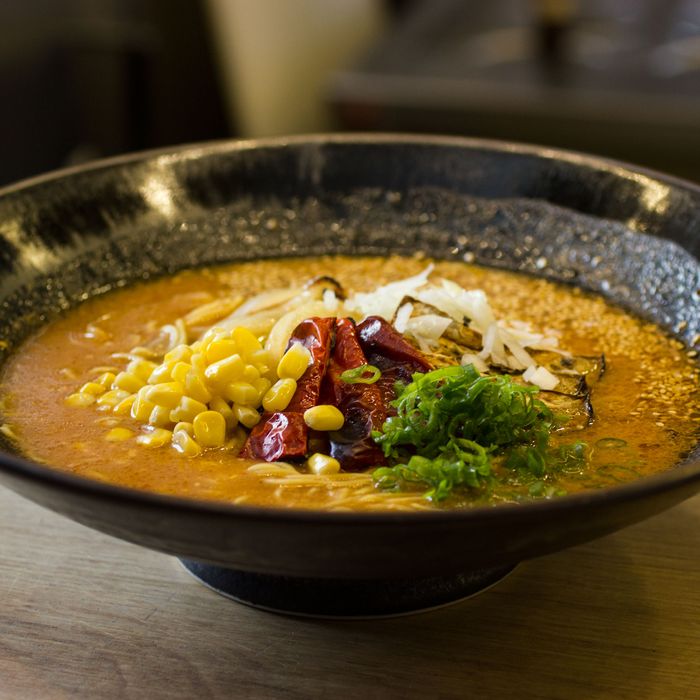 Vegetable ramen made with double-dashi and caramelized tomato broth.
Photo: Chris Crowley
Five months in, Kenshiro Uki and company are shaking things up at Ramen Lab, their acclaimed sliver of a restaurant on the Lower East Side. Gone is the transparently clear torigara shoyu ramen of chef Shigetoshi "Jack" Nakamura, who will shift his focus a tad to overseeing the kitchen and running a new consulting business. (The space itself will go unchanged.) In his place, Ramen Lab will bring in a rotating cast of chefs for whom the restaurant will act as an incubator to test and refine their dishes.
First up is Masaru Takaku and Noel Cruz of Ichicoro, Tampa's soon to be first ramen-ya, who will be serving bowls of their signature tonkotsu, vegetable, and spicy abura soba ramen while rumba and salsa music play on the speakers. Cruz describes their noodles as "Tampa-style," influenced as much by the challenge of making ramen you'll want to slurp during Florida's hot, oppressively humid summers as they are by the area's Latin heritage. That's evident in the frequent use of citrus, which shows up in everything from their adobo-meets-chasu take on pork to the citrus and habanero-spiked sake lees. The duo also has a propensity for grilling, which Cruz says he uses to achieve the caramelized depth of flavor that miso traditionally brings to the table.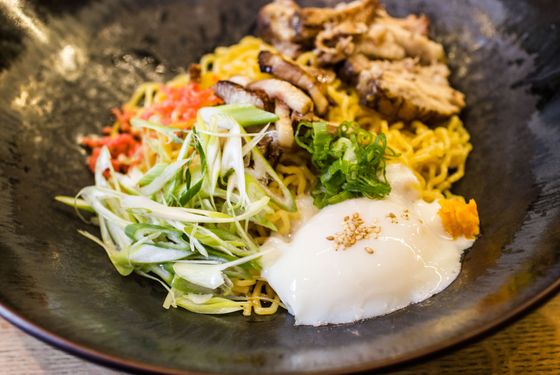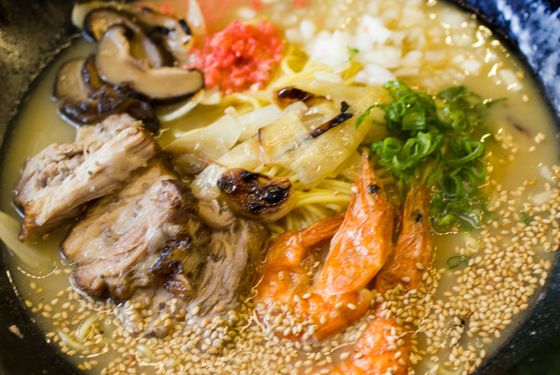 After about a month, Ichicoro will pack up their bags and be replaced by another, as yet unnamed, chef. Uki himself was tight-lipped on what's next, but said they'll be pulling in chefs from across the globe and are currently negotiating with a few from Japan. Essentially, that means anyone who buys noodles from their parent company, Sun Noodle, could be in play — which is pretty exciting. Since its earliest days at Smorgasburg, Ramen Lab has been encouraging the development of regional ramen in the States and undermining the idea that innovation makes ramen inauthentic. Now they're taking the steps to make sure the restaurant can fulfill that vision.